View Angle: front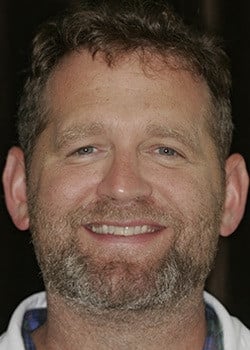 Before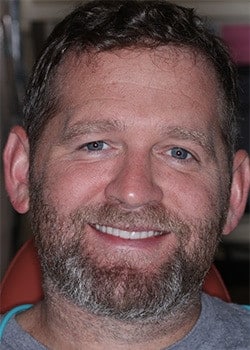 After
Description: John is the life of the party no matter what.  His personality makes you feel good and you find that he is always smiling.
In spite of that John did not feel really confident in his smile so he found himself giving the "no teeth smile" in his pictures.  They were worn and not shaped very well.
John asked Dr Winters to help improve things without going too crazy.  He didn't want a "Hollywood" smile, just one that looked nice, was a little lighter in color and looked healthy.
With using porcelain veneers to get the smile improvements he was wanting, now John has all the confidence in his smile.
View Angle: front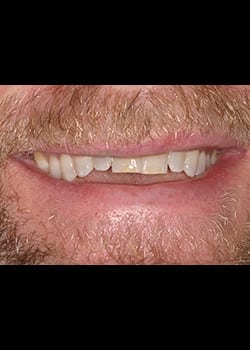 Before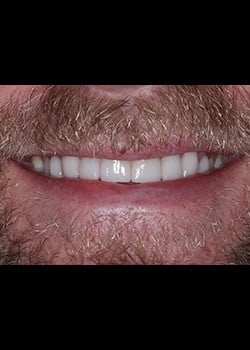 After