Achieving a life-long smile that you love may incorporate straightening your natural teeth with Invisalign wireless braces, and completing the treatment with whitening or veneers.  Invisalign allows you the options for cosmetic dentistry straightening for your smile without unsightly brackets and metal wires.
Invisalign gradually moves your teeth through a series of custom-made, removable, nearly invisible aligner trays. These trays are worn daily and you upgrade to a new aligner approximately every two weeks.
Utilize this system to close gaps, fix crowding, even repair front teeth that have relapsed from your first orthodontic treatment. Brush and floss normally, maintain healthier gums, no irritation like traditional braces can cause, and you can still eat what you want because the aligners are removable.
Visit www.invisalign.com for more details, and call us to schedule your complimentary consultation.
Invisalign Before & After Photos: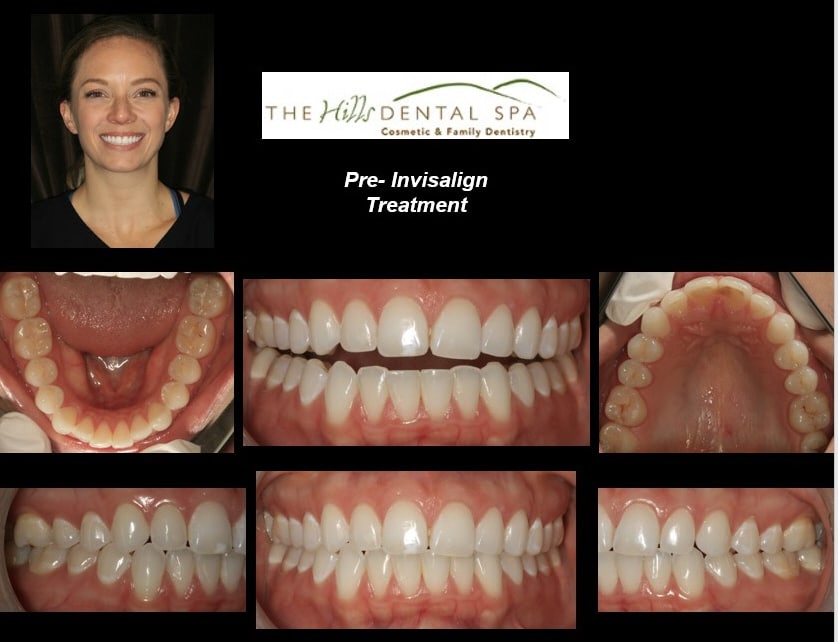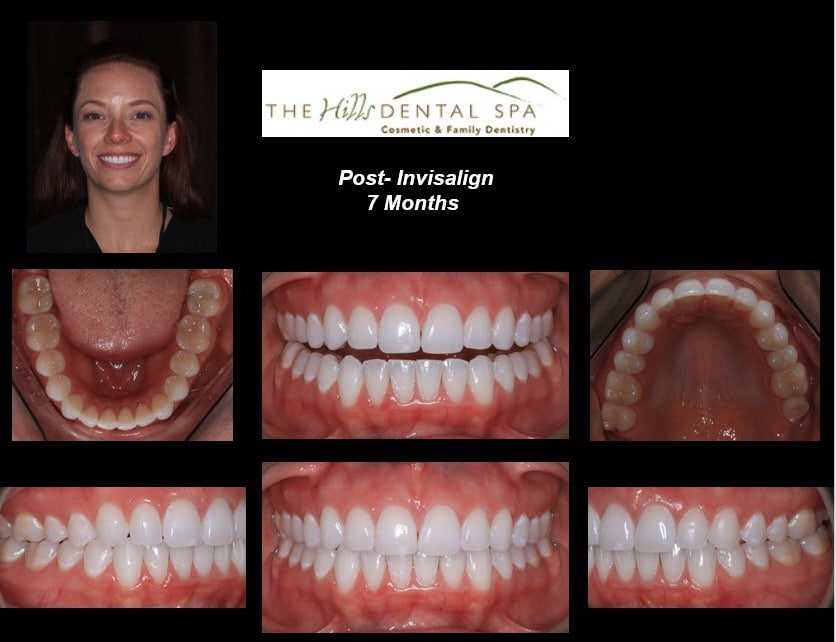 The Hills Dental Spa proudly serves Austin, TX and the surrounding areas, including West Lake Hills. To schedule an appointment for Invisalign in Austin, TX call us at  512-347-0044  today or fill out our contact form for more information.