Your Cosmetic Dentist In Austin
We all know the importance of caring for our teeth, keeping decay at bay and keeping our mouth healthy. But we also want to have a dazzling smile. In fact, research has shown that people with bright white, straight smiles are perceived more favorably when other people first meet them.
The problem is none of us have a perfect smile, at least not naturally.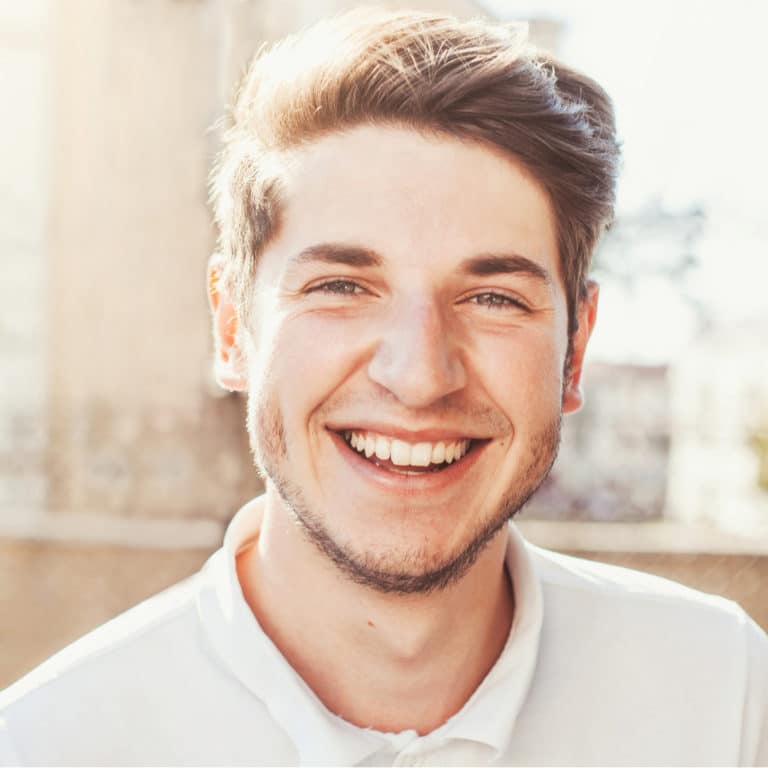 What's The Difference Between Cosmetic Dentistry And General Dentistry?
You could consider everything we do to have a cosmetic dentistry, aesthetic dentistry intent. After all, replacing a leaching silver amalgam filling with composite resin solves the general dentistry problem of a failing filling, but once the composite resin is in place the filling is now invisible. Suddenly that filling is part of your perfect cosmetic smile.
Dr. Kevin Winters, DDS, has been practicing and teaching cosmetic dentistry for over two decades. Cosmetic dentistry is concerned with the aesthetic appearance of your teeth and overall smile. Cosmetic treatments may seek to whiten stained teeth or use composite resin bonding to mask a chipped tooth. Goals can overlap with general dentistry. For instance, one of our CEREC porcelain crowns can save a tooth with heavy decay, but the crowned tooth is now perfect cosmetically.
At The Hills Dental Spa in Austin, we use cosmetic dentistry to improve patients' tooth shape, whiteness, alignment, and overall appearance. And you know what improves right along with those issues? Their confidence in their perfect, engaging smile.
How Do I Know What Cosmetic Treatments I Would Need?
Whether it's during one of your regular twice-yearly professional teeth cleanings and dental exams with Dr. Winters, DDS, or whether you inquire about one of our cosmetic treatments, we'll start by examining your teeth. After all, before any cosmetic treatments can be done your teeth need to be fully healthy. Issues such as decay, deep cracks, or gum disease would need to be addressed first.
If your teeth are in good shape, Dr. Winters, DDS, will discuss what you like and don't like about your smile. Maybe you have a slight gap between a couple of teeth. Maybe you have some discoloration due to specific antibiotics. Maybe you'd like the perfect smile provided by porcelain veneers. We'll match our treatments with your goals, and we'll decide the best path moving forward.
What Are The Benefits Of Cosmetic Dentistry?
"What's the value of a beautiful smile?" Studies have shown that people are more attracted to people with attractive characteristics. A perfect smile is definitely one of those. Having a beautiful perfect smile delivered by Dr. Winters and his team can really give your self-confidence a boost. After all, if you've had a chipped front tooth, if you've had a gap between two teeth, or if you have a number of teeth permanently stained by a reaction to antibiotics as a child, the odds are you subconsciously hide your smile.
No longer. With these flaws addressed through porcelain veneers, teeth whitening, or other cosmetic tools, now you can show that smile to the world. It's hard to put a value on that feeling.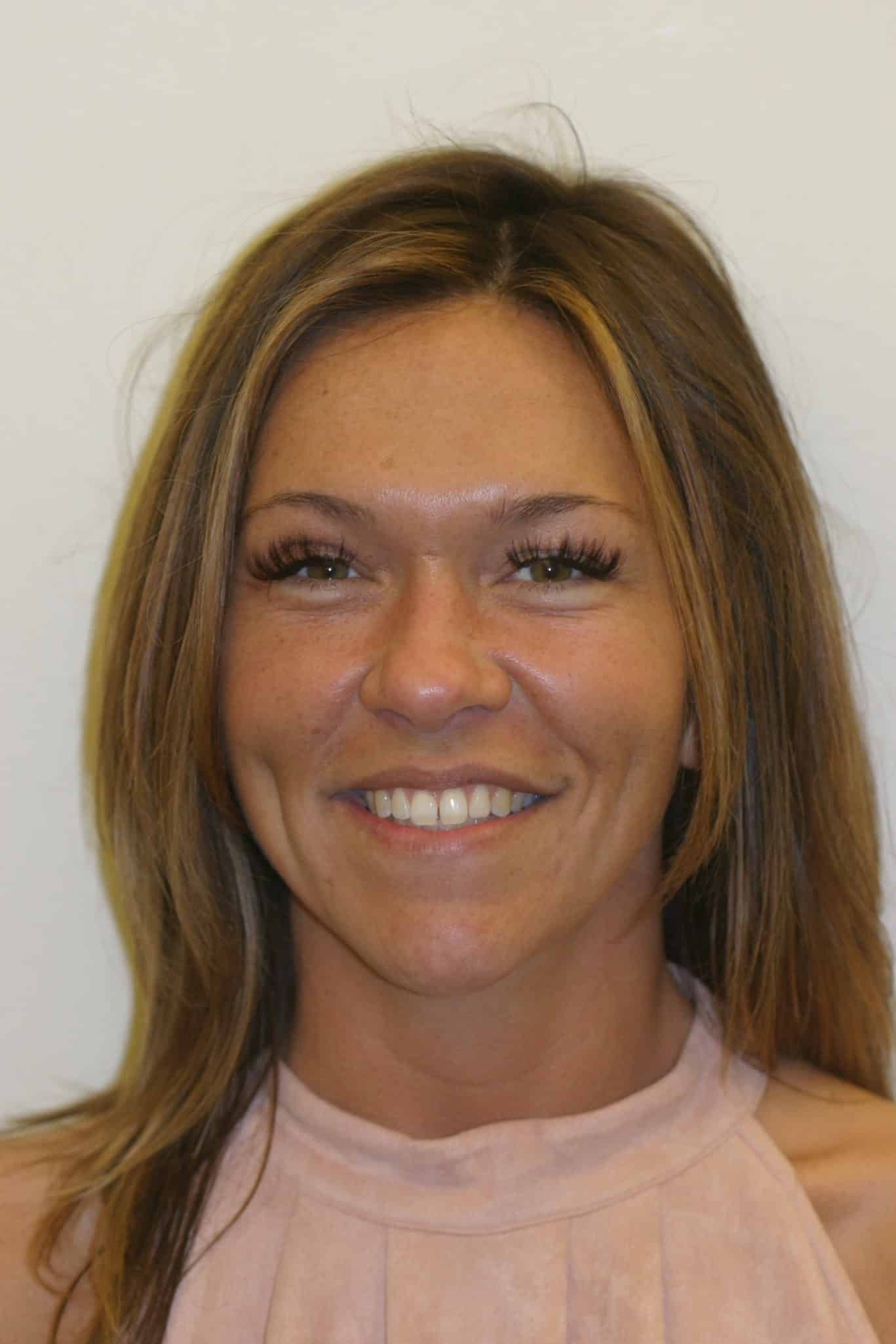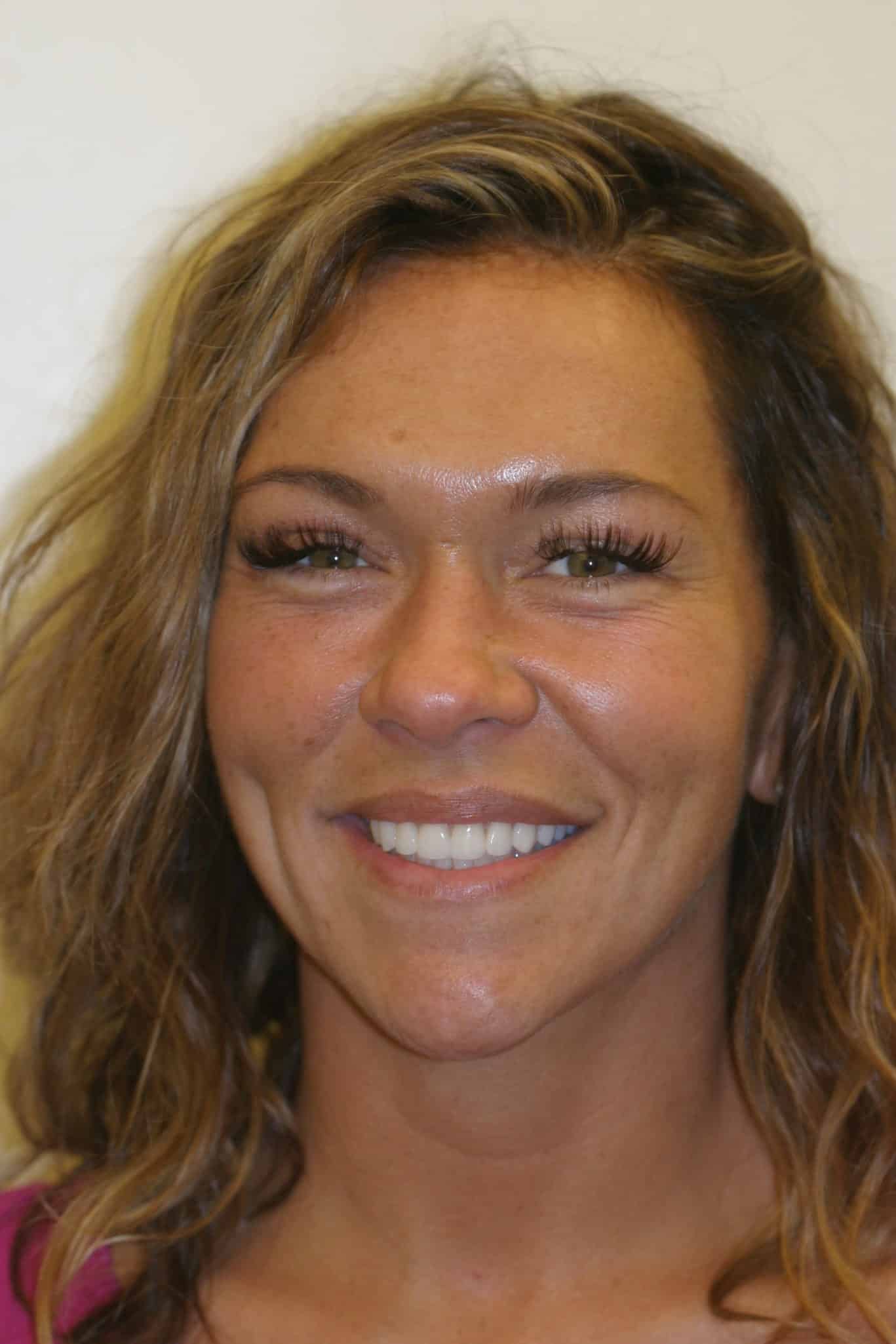 What Cosmetic Dentistry Procedures Does The Hills Dental Spa Offer?
At The Hills Dental Spa, we use a variety of different procedures to give our patients the whitest, most beautiful smiles imaginable.
Porcelain veneers: Ultra-thin porcelain shells are placed over the front sides of the teeth. Dental veneers can aesthetically correct unevenly spaced, crooked, chipped, oddly shaped, or badly discolored teeth. Veneers are often used as an alternative to orthodontics for patients who only need a minor alignment correction. Veneers can instantly brighten your smile without the need for teeth whitening gels or treatments.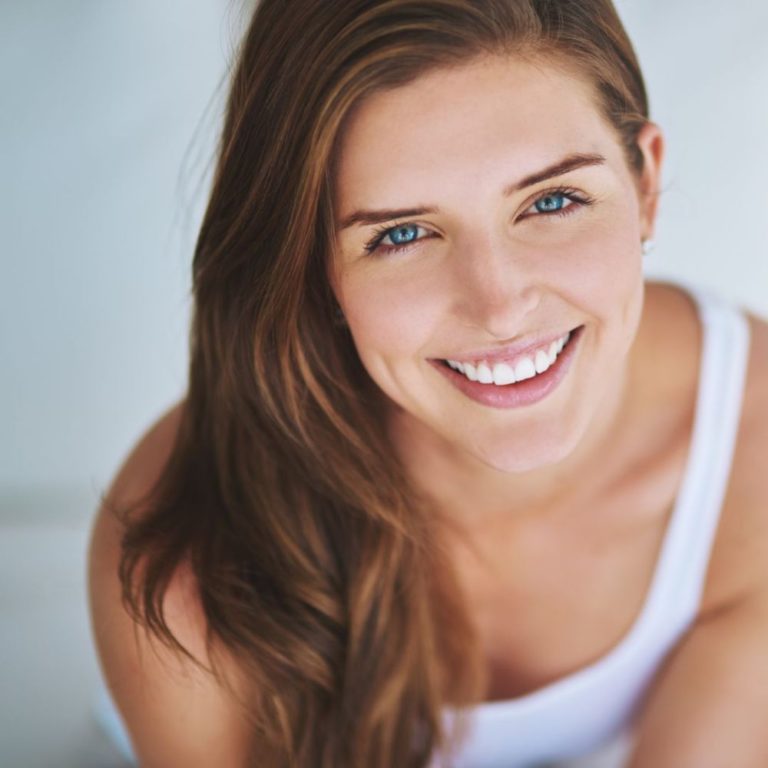 Gum lifts: Dr. Winters uses our diode dental laser to reduce gummy smiles without the pain or recovery necessary with typical incisions and sutures.  The gum lift procedure is also known as a gingivectomy or a crown lengthening procedure. Laser crown lengthening will expose more of your tooth by removing excess gum tissue. This allows you to smile big and show off more of those pearly whites!
Dental Bonding: Composite tooth bonding resin can be used to fix dental flaws, such as chipped teeth or broken teeth. Dental bonding can also completely change the shape of a single tooth if that tooth is all that is stopping your smile from being straight. Tooth bonding is less expensive than a porcelain veneer, but both options have their benefits. During a bonding procedure, your Austin cosmetic dentist will apply the tooth-colored resin material and allow it time to harden under a special light to permanently bond it to your tooth. He will then use precision tools to sculpt the tooth into the desired shape and size.
Teeth Whitening: We use laser energy to activate professional tooth whitening gel for our 45-minute, in-office teeth whitening treatments. We also offer at-home teeth whitening custom-fit trays and professional whitening gel for patients who wish to whiten their teeth at a time when it's most convenient for them. Teeth whitening is one of the most common cosmetic dentistry procedures at our Austin, TX, dental practice. Patients whose teeth have lost their luster from years of drinking coffee, and wine, or from dental hygiene neglect, will be pleased with the results when their smile is multiple shades whiter. Teeth whitening can remove stains and discoloration, reduce bacteria, and improve your self-esteem.
Invisalign Clear Braces: Who wants to be a metal mouth? Invisalign® invisible braces use clear acrylic aligner trays to move your crooked teeth slowly back into place. Invisalign clear braces are much more comfortable, and so much less like medieval torture than metal brackets, wires, and rubber bands. If you have crowded teeth, gaps in your smile, overbite, or underbite, you may be a candidate for Invisalign. Invisalign can fix all of the same issues as traditional metal braces with the added benefit that this treatment is more comfortable and requires fewer office visits.
What Our Patients Have to Say
"No doubt the best dentist experiences of my life. All staff at the Hills are helpful, personable, and professional. Dr. Winters and his dental assistant have provided gentle, effective care, and the knowledge that they possess about state-of-the-art dentistry is unparalleled to any other I've experienced!" -Brody B.
"You won't find a better staff or more innovative, professional, & high-quality work anywhere else! This place is one of the best cosmetic dentistry practices in the nation."
"This whole experience will and should revolutionize dentistry. It is exceptional in every category – ambiance, personnel, quality of care, comfort and concern for the patient. Outstanding!"
Frequently Asked Questions
How Long Will Cosmetic Treatments Last?
Most of these treatments only take a single appointment. Teeth whitening, the application of any composite resin bonding, and gum contouring all take just a single appointment. Even having a porcelain dental crown placed takes just a single appointment, thanks to our CEREC in-house design and milling system. Having porcelain veneers placed takes two appointments — one to prepare your teeth for the veneers and to make impressions for the dental lab, and a second one to place the veneers. If we are moving your teeth with Invisalign, that process usually takes about one year, with visits to our Austin dentist office about every 4-6 weeks during treatment.
How Many Treatments Will I Need?
As mentioned above, this depends upon what you are having done. Generally, most of these treatments take just a single session.
Is Cosmetic Dentistry Safe?
These procedures have very low or no risk. Porcelain veneers and composite bonding simply overlay the front sides of the teeth involved. Whitening has proven completely safe over decades of procedures. Laser gum contouring is very efficient, vastly reducing pain and the possibility of infection over previous methods. Straightening your teeth with Invisalign has no risk. These are all very safe, and very satisfying treatments.
Does Cosmetic Dentistry Require Anesthesia?
Most cosmetic treatments don't require anesthesia, as they are dealing with surface problems with your teeth. Even if we are contouring your gums to reduce a gummy smile most patients don't feel the need for anesthesia. The laser removes the need for sutures and makes for a very comfortable procedure. If a crown is to be used to cover a misshapen tooth, some patients like some light anesthesia when we shave the tooth down to make room for the crown.
Of course, at The Hills Dental Spa we offer painless dentistry, using various technological advances, so should you desire any sedation or other options they are easy to take and painless.
There isn't any recovery with any of these treatments. Laser gum contouring can leave your gums a little sore for a day or two, but that's easily managed with over-the-counter pain medication.
What Kind Of Results Can I Expect From Cosmetic Dentistry?
When Dr. Winters performs treatments such as teeth whitening or placing porcelain veneers, patients are universally thrilled with the look of their new smile. People don't realize how much they try to hide flaws with their smiles. If you've always hated how your teeth aren't aligned, you'll love what Invisalign does for them. If a reaction to certain antibiotics as a child turned some of your teeth grey, you probably assumed you were stuck with them for life. Porcelain veneers placed over the permanently stained teeth fixes that beautifully.
How Can I Preserve My Results After Cosmetic Treatments?
Teeth whitening isn't permanent. After all, you're still going to eat raspberries and drink coffee and red wine. Good, attentive home hygiene is the best way to extend the results of your whitening. Bonding can last up to a decade before it needs to be redone on a tooth. But if you chew ice and do other less than helpful things with your teeth, this will shorten the duration. The same is true with porcelain veneers; they can last up to 25 years thanks to Dr. Winters' expertise with their placement. But if you're gnawing on bones and biting into caramel apples, you can damage them.
Invisalign permanently moves and straightens your teeth. The system includes a Vivera retainer that is worn afterward to keep your teeth in their new locations. Being diligent about wearing your retainer will keep your teeth looking great.
Schedule A Cosmetic Dentistry Consultation Today!
If you would love to have a brilliant, beautiful smile, give us a call at our Austin dentist office today at 512-347-0044! The Hills Dental Spa works with patients all over the area, including West Lake Hills and the surrounding areas of Austin, Texas!