Get Jaw Pain Relief In Austin
There are many different types of treatment options for temporomandibular joint disorder (TMD/TMJ) in Austin, depending on the severity of your own situation. At The Hills Dental Spa, we know that the symptoms of TMJ/TMD can range from merely annoying to physically debilitating. Regardless of how severe your condition is, our Austin neuromuscular dentist is specially trained to identify the right treatment to correct your condition as quickly and painlessly as possible.
What Is Temporomandibular Joint Disorder?
It's something we don't think about, but when our bite is misaligned we'll know in the pain it causes. For your bite to function and fit, three components must work together: your teeth, the jaw muscles, and your temporomandibular joint. When everything is working well, you have no pain in the jaw or face area, and there isn't any clicking or popping when you chew. But if one of the three components creates alignment problems with the jaw, this leads to problems with the bite that can lead to jaw pain that can also radiate down into the neck and shoulders. You are suffering from temporomandibular joint disorder (TMJ).
The Causes Of TMJ Disorder
Our temporomandibular joint (TMJ) allows us to bite, chew, swallow, and talk. The joint combines a hinge action with sliding motions, forward and back and side-to-side. Problems with the joint leading to TMJ can often be traced back to misalignment of the patient's bite, as that creates obvious stress. But the condition can also be caused by more subtle issues such as clenching your teeth or grinding your teeth at night. Prior injury to the jaw can lead to TMJ.
Here are typical causes of TMJ:
Grinding teeth during sleep
Clenching the teeth
Movement of the soft cushion (disc) between the ball and socket of the joint
Arthritis in the joint
Traumatic injury to the jaw
One effective way to treat TMJ is through the use of dental orthotics, also called mouthguards or splints. An orthotic device is a custom-made dental appliance to help achieve the proper bite alignment after you have been diagnosed with TMD. These comfortable and unobtrusive dental orthotic appliances are worn by the patient according to the neuromuscular dentist's specifications. There are different goals of dental orthotics, including: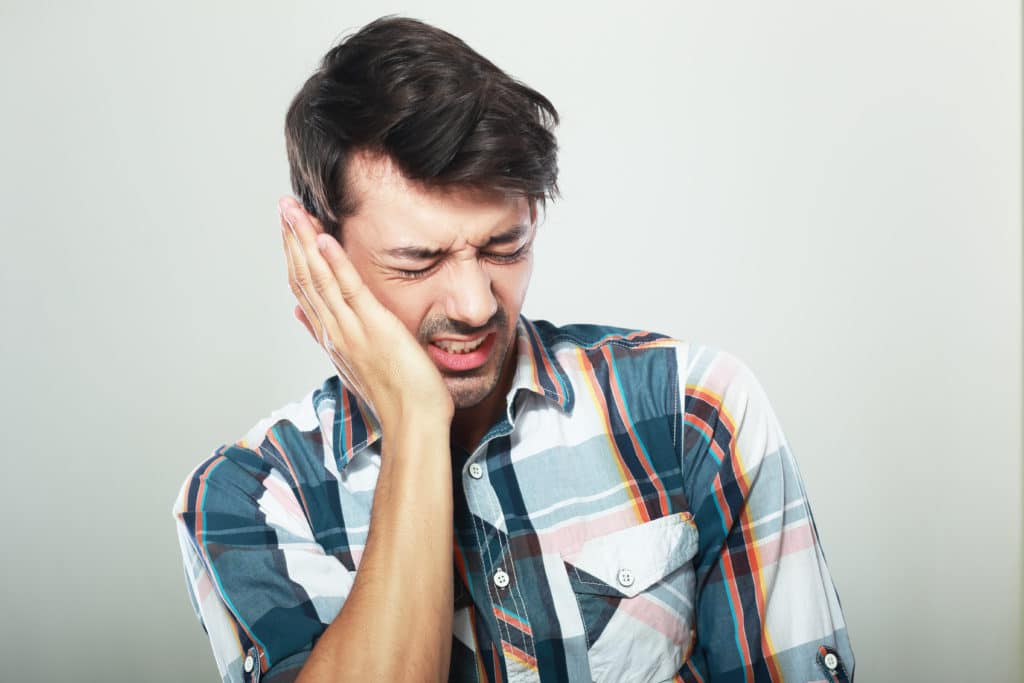 To protect the teeth from nighttime tooth grinding
To help reposition the jaw joint to its proper location
To allow the jaw and face muscles to fully relax
To realign the patient's bite to its optimal position
Some patients will need to wear a dental orthotic appliance only in the evenings while others may require that the splint be worn all day and night to help achieve the correct bite. Many patients experience almost immediate relief from certain TMJ symptoms, such as severe headaches, while wearing the device.
Is TMJ Treatment Covered By Insurance?
Typically dental insurances do not cover TMJ treatments.
Certain dental procedures can also help to realign a patient's bite and relieve TMD symptoms. Missing teeth, uneven bite surfaces, or decayed teeth can cause dental stress, thereby leading to stress on the temporomandibular joint. Dental procedures that may bring relief to TMJ include:
Are There Exercises To Help Relieve TMJ Pain?
For some patients, exercises for the jaw can relieve their pain. These exercises seek to help by…
Strengthening the jaw muscles
Stretching the jaw muscles and TMJ
Relaxing the jaw
Increasing mobility
Reducing jaw clicking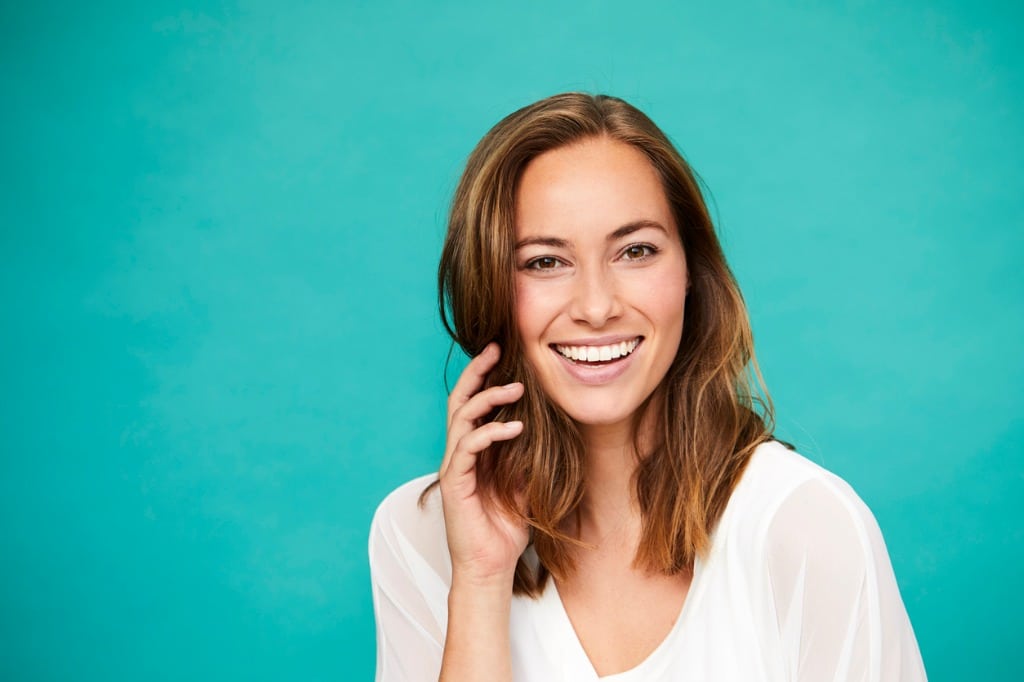 Besides dental orthotic devices, therapy, and dental work, there are other treatment options that may help alleviate the pain of TMD including:
Medications, such as muscle relaxants and anti-inflammatory drugs
Relaxation techniques and stress management
Jaw exercises, stretching and massage
Jaw rest
Heat and ice therapy
Orthodontics to realign the teeth
Surgery, only used as a last resort
Does TMJ Disorder Ever Require Surgery?
By using the techniques and philosophy of a physiologic based bite, it is almost always possible to say jaw surgery is not needed. This goes in opposition to traditional dental approaches to some TMJ problems. Physiologic dentistry takes in to consideration more than just the joint. Muscles, jaw position, airway, nasal breathing all must be included in handling TMJ related issues. This is one of the main reasons that statistically so few jaw surgeries actually work.
What Are The Symptoms Of Tmj And Would I Be A Candidate For Treatment?
Pain or tenderness in your face, jaw joint area, neck and shoulders, or in and around the ears when you chew or otherwise open your mouth
Clicking, popping, or grating sounds in the jaw joint when you chew or simply open or close your mouth
Jaws that get "stuck" or "lock" either open or closed
TMJ is most common in people between the ages of 20 and 40; women have the condition more often than men. These are the typical symptoms:
Consistent headaches
Regular jaw stiffness
Ear ringing
Unintentional teeth grinding
A tired feeling in your face
Upper shoulder pain
Dizziness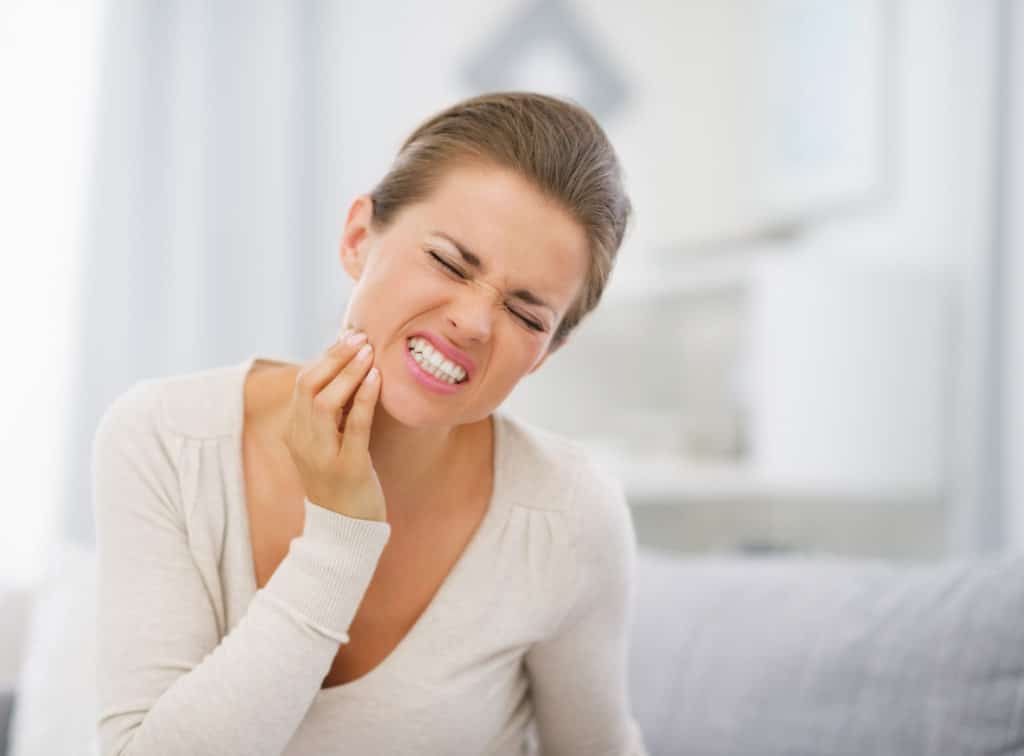 How Can Cosmetic Dentistry Be Used For Treating TMJ?
It would seem that cosmetic dentistry, which addresses aesthetic issues with the smile, and TMJ wouldn't have much in common, but that's not the case. Often bite problems can be caused by a combination of misalignment plus either worn teeth or prior dental work that may have broken down.
For instance, a crown can be used cosmetically to change the shape of a misshapen tooth, but it can also fix the bite of a tooth that has been worn down by teeth grinding. Invisalign® may seem like a cosmetic tooth alignment tool, but misaligned bites are behind TMJ so fixing them provides double benefit to the patient.
Cosmetic Procedures For TMJ Treatment
Porcelain veneers — If a patient has been grinding his or her teeth, chances are the teeth are now visibly shorter. After the bite has been corrected, we can use porcelain veneers to return length to the teeth. These thin porcelain shells are placed onto the fronts of the teeth, masking various imperfections.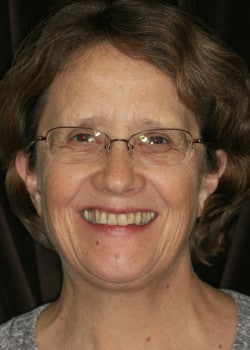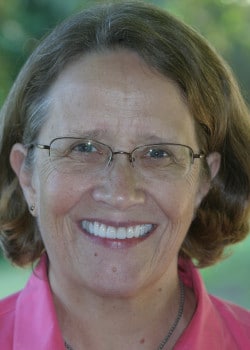 Invisalign® Clear Braces — One of our most popular cosmetic procedures, Invisalign®, can play a valuable role in treating TMJ. Invisalign® isn't meant for major orthodontic movement, but usually, the misalignment that accompanies TMJ can be relatively minor. Still, even minor misalignment makes the jaw muscles and joints work hard to try and create alignment. Invisalign® is perfect for mild to moderate tooth movement, and it does so basically invisibly, thanks to its use of clear plastic aligner trays to move the teeth.
Click here to learn more about Invisalign in Austin, TX.
Inlays and onlays — We use these porcelain restorations (where they are on the tooth dictates their name) to replace former amalgam fillings that may have failed or to repair a tooth with extensive decay or a serious crack. In a cosmetic sense, they become invisible with the porcelain used for these restorations, but they can also correct bite problems, lowering or raising cusps as needed.
Porcelain crowns — The nightly grinding that is often a part of TMJ can shorten the teeth impacted. We use dental crowns to return height to teeth that have been ground down. This is critical for TMJ treatment, especially after the teeth have been moved with Invisalign®, to attain proper bite alignment.
Click here to learn more about dental crowns in Austin, TX.
Tooth bonding — As with veneers, we can change the shape of a tooth that has been damaged by TMJ clenching. Bonding uses ceramic resin painted onto teeth to change the shape and size, or to cover issues such as minor cracks.
Click here to learn more about dental bonding in Austin, TX.
How Long Does Treatment For TMJ Take?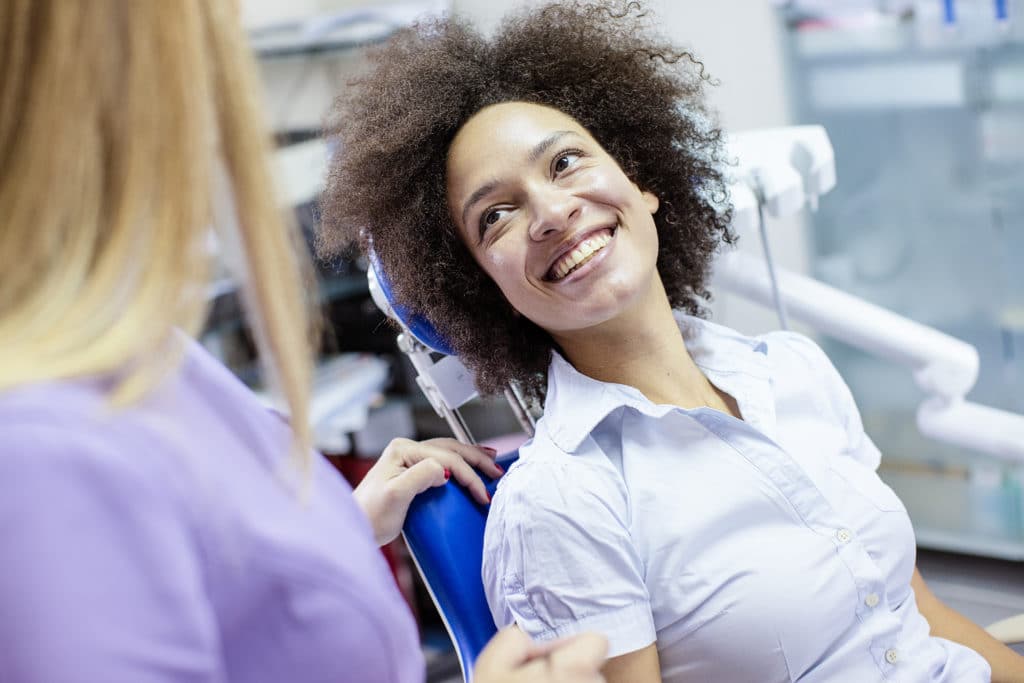 This is completely variable based on the patient and his or her severity of symptoms. Sometimes the treatment can be relatively quick and other times it can be a series of different treatments over time. Each plan is personalized to meet the needs of each patient.
What Is The Recovery & Aftercare For TMJ Treatment?
The TMJ treatments that are used most commonly today require very little recovery and aftercare. For example, custom orthotics represent a form of TMJ management. They work by preventing excessive force from bruxism and by encouraging the jaw to rest in an aligned position. The orthotic device is worn nightly and allows the muscles around the jaw to relax. Patients may wake up feeling better than they used to! When TMJ treatment involves repairing extensive damage to teeth, recovery and aftercare may involve a few days of soreness and tenderness. For example, if a patient receives a dental implant to replace a missing tooth and restore a functional bite, they may take over-the-counter pain relievers for a few days and eat soft foods for about one week before gradually adding denser or harder foods.
No two cases of TMJ are the same. When patients consult with Dr. Winters regarding treatment for their condition, all aspects of the plan that is developed for them will be discussed at length. It is important to us that patients do not enter into their treatment program with unanswered questions, particularly those that can help them understand what to expect.
Are There Any Home Remedies For Tmj Treatment?
Sometimes, TMJ occurs as a temporary problem caused by overuse, such as chewing gum. In these instances, home remedies may alleviate the stiffness and pain while allowing the jaw muscles to relax. Suggestions include:
Applying warm compresses to the side of the cheek. This may be done a few times a day for about 10 to 15 minutes each. Heat can relieve muscle tension and provide relief from mild TMJ disorder.
Soft foods. When jaw pain and other TMJ symptoms relate to overuse, rest is the antidote. Soft foods do not require much force for chewing, so may be ideal for resolving TMJ pain.
Limited movement. When treating TMJ pain at home, it can be helpful to minimize the movement of the jaw outside of specific exercises. For example, patients should try to avoid yawning widely if possible.
Home remedies can be helpful for some cases of TMJ. Keep in mind that these remedies may alleviate symptoms but are not intended to address underlying causes of TMJ disorder such as misalignment. This is why it is advantageous to see a neuromuscular dentist for a thorough evaluation of TMJ symptoms.
How To Prepare For TMJ Treatment?
Preparation for TMJ treatment is dependent on the technique or procedure that the dentist recommends. Patients whose TMJ may benefit from the use of a custom orthotic may not receive any pre-treatment instructions. Patients who are scheduled for dental procedures such as dental implants or crowns may be advised to stop smoking or to avoid certain medications in the days leading up to their procedure. We are committed to providing the utmost patient care. As such, our team provides thorough, concise information to each patient when discussing what to expect and how to plan for recommended TMJ treatment.
Can TMJ Return After You Undergo Treatment?
TMJ may recur eventually, but this depends on several factors. A neuromuscular dentist begins the treatment of TMJ disorder with a multi-point examination that identifies the different factors that are contributing to the dysfunction of the temporomandibular joints. Using advanced dental knowledge, Dr. Winters develops a TMJ treatment plan that works through each factor that is involved. From malocclusion to misalignment of the teeth to bruxism or poorly contoured dental restorations, the neuromuscular dentist addresses each and every aspect of the mouth that could be placing undue stress on the TMJs. In this way, the chances of TMJ symptoms recurring are significantly decreased.
How To Sleep Properly If You Have TMJ
Studies suggest that when we sleep on the side or stomach, the jaw may be pushed to the side and back. These positions, then, increase the pressure on the jaw and can cause the symptoms of TMJ to worsen. Ideally, people with TMJ will learn to sleep on their backs. It is believed that back-sleeping is the most supportive of proper head and neck alignment while also being ideal for the jaw. When sleeping on the back, there is no pressure on the TMJs, and there is also less of a chance that the person will grind or clench their teeth. That said, back-sleepers must take care to avoid propping the head up too much, otherwise, neck strain may occur.
Why Should I See A Cosmetic Dentist Who Specializes In And Understands Neuromuscular Dentistry?
TMJ may have its roots in misalignment of the jaw or the overall bite, but as it continues the disorder will invariably cause damage to the patient's smile, both functionally and cosmetically. Most patients have no idea that they are suffering from TMJ (or even what TMJ is), so they keep living with the pain and grinding, clenching, and damaging their teeth.
That's why having dual expertise in neuromuscular dentistry and cosmetic dentistry is an advantage for our patients. First, we know to look for and correctly diagnose TMJ. From there we can target correcting your jaw alignment. After that, the role changes to a cosmetic dentist as we move on to repairing the damage caused by TMJ and giving you back a beautiful smile.
See What Our Patients Are Saying
"When I first saw Dr Winters my smile was a mess, and I was not sure what to do to correct it. I had already done Invisalign and had pinhole gum surgery but my bite was worn down and completely off due to years of grinding my teeth. The enamel on my teeth was also compromised, and I had become very self conscious about my smile. I was thinking that veneers would be the next step, but Dr Winters convinced me that the correct approach would be to rebuild my bite and do a total restoration. It is the best investment I have ever made in myself. It took years off of my face, giving the appearance of a facelift. It also gave me a perfect bite, which eliminated years of chronic neck pain that would wake me at night. The results are natural and truly transformative. I am so grateful that Dr Winters decided to move his practice to Austin. He is one of a very few dentists who are experienced with this type of restoration. I can enthusiastically say that the process and the investment are completely worth it."
"A big thanks to you for your recommendation for an orthotic/night guard. It truly works!  Headaches which I attributed to allergies have significantly been reduced and I even think that my overall smile has improved. The Best part is that this nightguard definitely stays put. No longer do I take it out in my sleep and fling it across the room. An appliance that lives up to its claims and an always welcoming staff is a winning combination. Thank you!"
"Great dentist, great office. They make you feel relaxed and welcome, and yet very professional. I refer all my friends and colleagues here."
Schedule A TMJ Treatment Consultation
If you are searching for the right TMJ/TMD treatment option in Austin, contact us at 512-347-0044 or fill out our contact form to schedule a neuromuscular dentistry consultation with a knowledgeable Austin neuromuscular dentist at The Hills Dental Spa. Located in Austin, we serve all of Central Texas and the surrounding areas including West Lake Hills, Lakeway, Bee Cave, San Antonio and Waco.