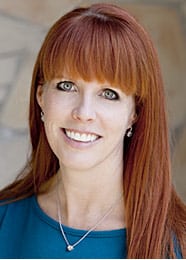 Enjoy the attention to details and steps taken to ensure your dental appointments are more pleasant, less stressful, and truly memorable (in a good way). From the time you walk into the dental office at The Hills Dental Spa, you will feel the difference. You experience an ambiance of a fine day spa instead of the typical feel and smell of most health care offices. You'll feel right at home in our Guest Lounge with a soothing waterfall, beautiful music, complimentary refreshments, free wi-fi for your own laptop or smartphone, or use of our in-office iPad. Refresh with a fruit snack and a glass of white wine or pretzels and a cool iced tea.
You want your smile to be the best it can be, and we are here to help. If you are looking for superior dental care and a dental office with a focus on looking great and a strong emphasis on customer service, you'll find it all at The Hills Dental Spa. Choose from a variety of services and treatments, all in an ultra-comfortable spa environment…a whole new experience in dentistry!
State-of-the-art Dental Services At Our Dental Office
But all of this is just the beginning. Our friendly and knowledgeable staff truly cares about you, and makes your dental appointment something you will no longer dread. Whether you are simply needing preventive care or have interest in cosmetic dental treatments; if you want to benefit from metal-free dentistry or have TMJ jaw pain; if you need to replace a missing tooth or want a straighten crooked teeth, the team at our dental office is here to help.
Dr. Winters offers consultations at no charge, so if you have questions about the best way to achieve a healthier, more beautiful smile for you, call our dental office to schedule an appointment today.
What People Say About Us!
"I absolutely love The Hills Dental Spa! The staff is amazing, the atmosphere is astonishing, and the procedures are always quick and painless. No one ever believes me when I describe my appointments but I can assure you that the service is the best. I know it's hard to believe, but you'll love going to the dentist after you experience everything The Hills Dental Spa has to offer!"
Click here to read more reviews.