Bryan
Individual results may vary. Click Images below for a more detailed view.
Case ID:

Dental Veneers & Smile Transformation
Prev
View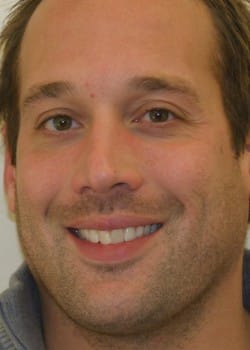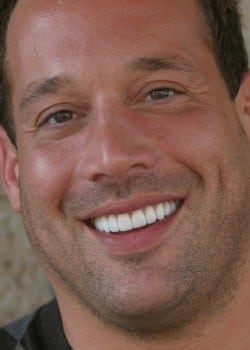 Front: Bryan was a very successful young CEO who was loving everything about life except one thing, his smile. His front teeth were crowded and rotated, the side teeth were narrow making it look like his smile disappeared and the color was dark and yellow. He wanted a fix and he wanted it quick. He had business deals to handle and a very hectic schedule. After a consultation where we agreed 10 veneers would be his best choice, Dr Winters transformed his smile in 2 visits about 2 weeks apart. Quick. Easy. Painless. Just the way Bryan wanted it.

"My time is very limited. I wanted improvements in my smile that didn't take forever to accomplish. Dr Winters took this into consideration and was very fast and efficient and got the me perfect smile I wanted."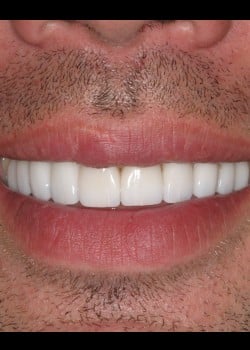 Front:
Front:
Next
View