Where cosmetic dentistry focuses on the overall aesthetic appearance of your smile, our Austin, TX, general dentistry services ensure the underlying health or your teeth, gums, and mouth. General dentistry aims to be preventative, heading off serious dental health issues before they become full-blown problems. It's far better to remove a small amount of decay on a tooth and place a tooth-colored composite resin filling than it is to have to save a heavily decayed tooth with a root canal.
To stay on top of your general dental health, Dr. Kevin Winters, DDS, employs the latest dental technology: digital panoramic X-rays, ViziLite oral cancer detection, CEREC in-house porcelain crowns and inlay/onlay creation, diode lasers for gum treatment, and much more.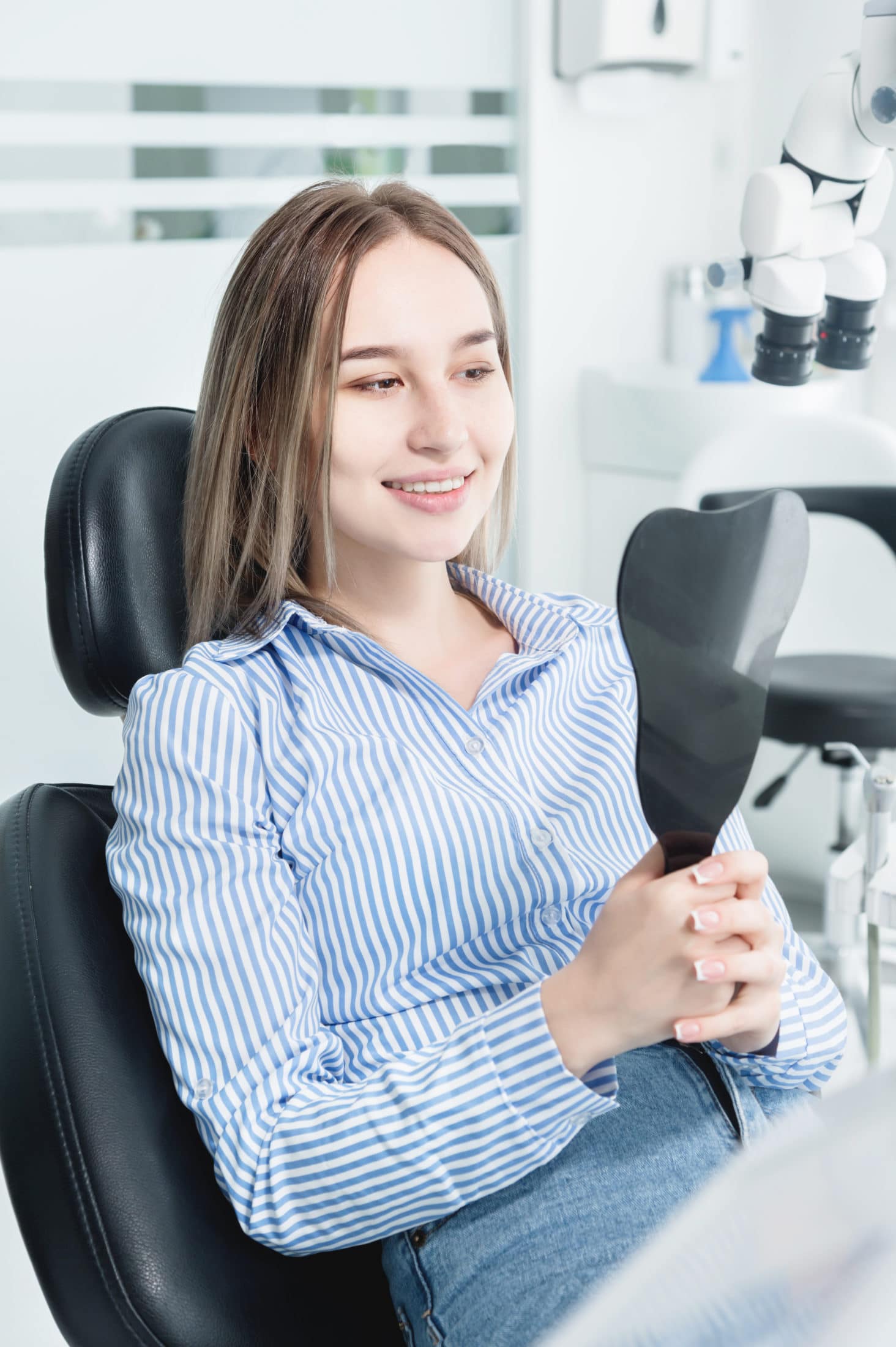 Here's a list of some of our general dentistry services at The Hills Dental Spa in Austin:
Professional teeth cleaning and dental exams — Removing plaque and tartar needs to happen every six months to keep tartar from advancing under the gums. Call us today to schedule your teeth cleaning visit.
Removing decay and placing dental fillings — When we spot decay in a tooth, we remove it and place a composite resin filling. Unlike silver amalgam fillings, composite resin fillings are invisible in the teeth. We are pleased to provide mercury free dentistry to our Austin, TX patients. Click here to learn more about mercury-free dentistry in Austin, TX.
Gum disease — Gum disease starts as gingivitis, gum irritation caused by plaque buildup. When that plaque becomes tartar and is not removed, it begins to push under the gums. This is now gum disease. Root scaling and planing are the likely first step to remove this tartar and help the gums reattach to the teeth. From there, Dr. Winters may need to disinfect pockets that have formed and remove diseased portions with a diode laser.
Dental implants — Far and away the best solution to replace a missing tooth, dental implants are anchored by a titanium base that is screwed down into the jawbone. The jawbone grows around it, making it a part of the jaw. A post and an artificial tooth are then attached to the implant. Tooth implants can last the remainder of the patient's life. Click here to learn more about dental implants in Austin, TX.
Porcelain crowns — Dr. Winters uses porcelain crowns to save a tooth that has serious damage and is in danger of needing extraction. They also are used to anchor bridges. Thanks to our CEREC technology, we can place crowns in a single visit.
Dental bridges — If a patient is missing a few teeth, a dental bridge or "tooth bridge" can be used to replace the teeth. A dental bridge has a tooth crown on the healthy teeth on each side of the "gap," with artificial teeth "bridging" the gap.
Laser dentistry — We use our diode laser to address soft tissue problems. The laser energy instantly vaporizes the tissue, closes the incision, and disinfects the area. This usually precludes the need for stitches, minimizes any chances of infection, and makes recovery just about pain- free.
Orthodontics — At The Hills Dental Spa, we can also handle patients' orthodontic needs. We use the Invisalign clear braces system of clear acrylic aligner trays for mild to moderate needs, and Face Forward Orthodontics for larger creation of space and bite correction. Click here to learn more about teeth straightening in Austin, TX.
Teeth Extractions — From a wobbly baby tooth to impacted wisdom teeth, we handle the full scope of tooth extractions, saving our patients from having to find an oral surgeon. If you have questions about teeth extractions in Austin, TX, please contact us today.
Neuromuscular dentistry — When your jaw is improperly aligned, it can lead to chronic pain throughout your face and down into the shoulders and neck. This is called the temporomandibular joint disorder or TMJ disorder, and Dr. Winters, DDS, has received special advanced training and actually teaches other dentists how to treat and diagnose this painful condition. Click here to learn more about neuromuscular dentistry in Austin, TX.
If you or your loved ones are looking for a great dentist in the Austin area, look no further than The Hills Dental Spa! Give us a call today to learn more about our wide range of services and schedule an appointment to come meet Dr. Kevin Winters, DDS!
See What Our Patients Are Saying
"My husband and I have been coming here for a few years now. We've had routine exams, my husband has had a bit of cosmetic work, and I've had a wisdom tooth gone awry pulled.
It is always a pleasant experience- everyone is wonderful, shows you anything that might turn into a problem when and if they find them, and are straight to the point. I always have huge respect for that. Thank you all so much!"
Contact Your Austin General Dentist
If you or your loved ones are looking for a great dentist in the Austin area, look no further than The Hills Dental Spa! Give us a call today to learn more about our wide range of services and schedule an appointment to come meet Dr. Kevin Winters, DDS!