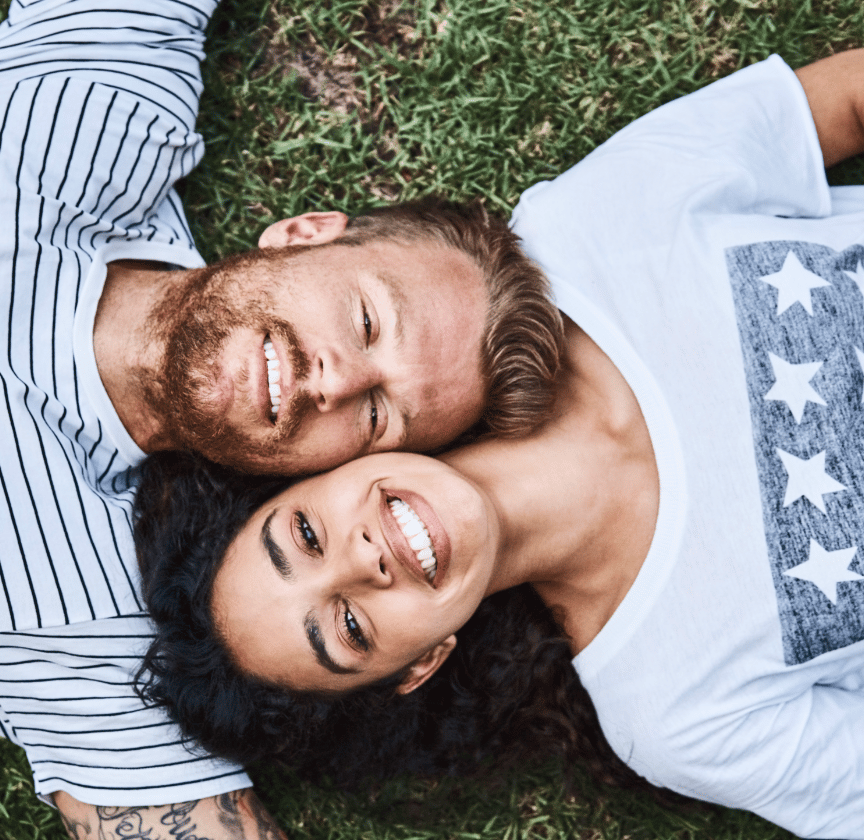 When you get out of bed in the morning, you expect to feel refreshed and ready for a new day. If this is not your experience, if your mornings feel slow and unproductive, it could be that a breathing sleep disorder is standing between you and quality sleep. Breathing sleep disorders are not uncommon. They are usually mistaken for chronic snoring and nothing more. This can make it difficult to find the true cause of symptoms like daytime sleepiness, lack of concentration, and other problems. At The Hills Dental spa, patients can discover the connection between their symptoms and their nighttime breathing patterns.
What Is A Sleep Breathing Disorder?
Sleep-related breathing disorders are described as conditions in which a person has difficulty breathing when they sleep. According to the American Academy of Sleep Medicine, there are several types and subtypes of sleep breathing disorders. Each may vary in severity, symptoms, causes, and treatment options. The most common sleep breathing disorders are snoring and sleep apnea. Some sleep breathing disorders, including chronic snoring, may have minimal impact on general health and well-being. Some may have potentially serious implications if the balance of oxygen and carbon dioxide in the blood is significantly disrupted.
Snoring is the condition of tissues vibrating as air passes through the back of the throat. It has been estimated that 57% of adult men snore, and 40% of adult women. Light, occasional snoring is normal and usually not considered harmful. When snoring occurs several times a week, it is considered a sleep-related breathing disorder. The greatest concern about chronic snoring is whether or not it is indicative of sleep apnea or is related to an anatomical abnormality or other underlying factor.
Sleep apnea is a concerning form of sleep disordered breathing that may have more than one underlying factor. The most common form of sleep apnea is obstructive in nature. This means that breathing is affected by a structural block in the airway. Central sleep apnea, a less common type, is related to an interruption in communication between the brain and the respiratory system.
Obstructive sleep apnea may cause hundreds of pauses in respiration while a person sleeps. These pauses may last from a few seconds to several seconds, affecting the body's oxygen levels. It is believed that as many as 30% of adults have obstructive sleep apnea. Those who do may snore loudly, and make choking or gasping sounds. Symptoms also extend into the daytime, during which the affected person may have difficulty concentrating, may feel irritable or anxious, and tends to be fatigued.
What Causes A Sleep Breathing Disorder?
Sleep disordered breathing may occur for several reasons. Some of the factors related to conditions like chronic snoring and obstructive sleep apnea include:
Obesity
Age
The use of sedatives
Alcohol consumption
Large neck circumference
TMJ disorder
Can Oral Related Issues Such As TMJ Cause Sleep Disorders?
Studies suggest that people with TMJ, temporomandibular joint disorder, have a higher likelihood of also having sleep disordered breathing. It is not fully understood which may contribute to the other. When a person experiences sleep apnea, the automatic physical response is to project the lower jaw forward to open up the airway.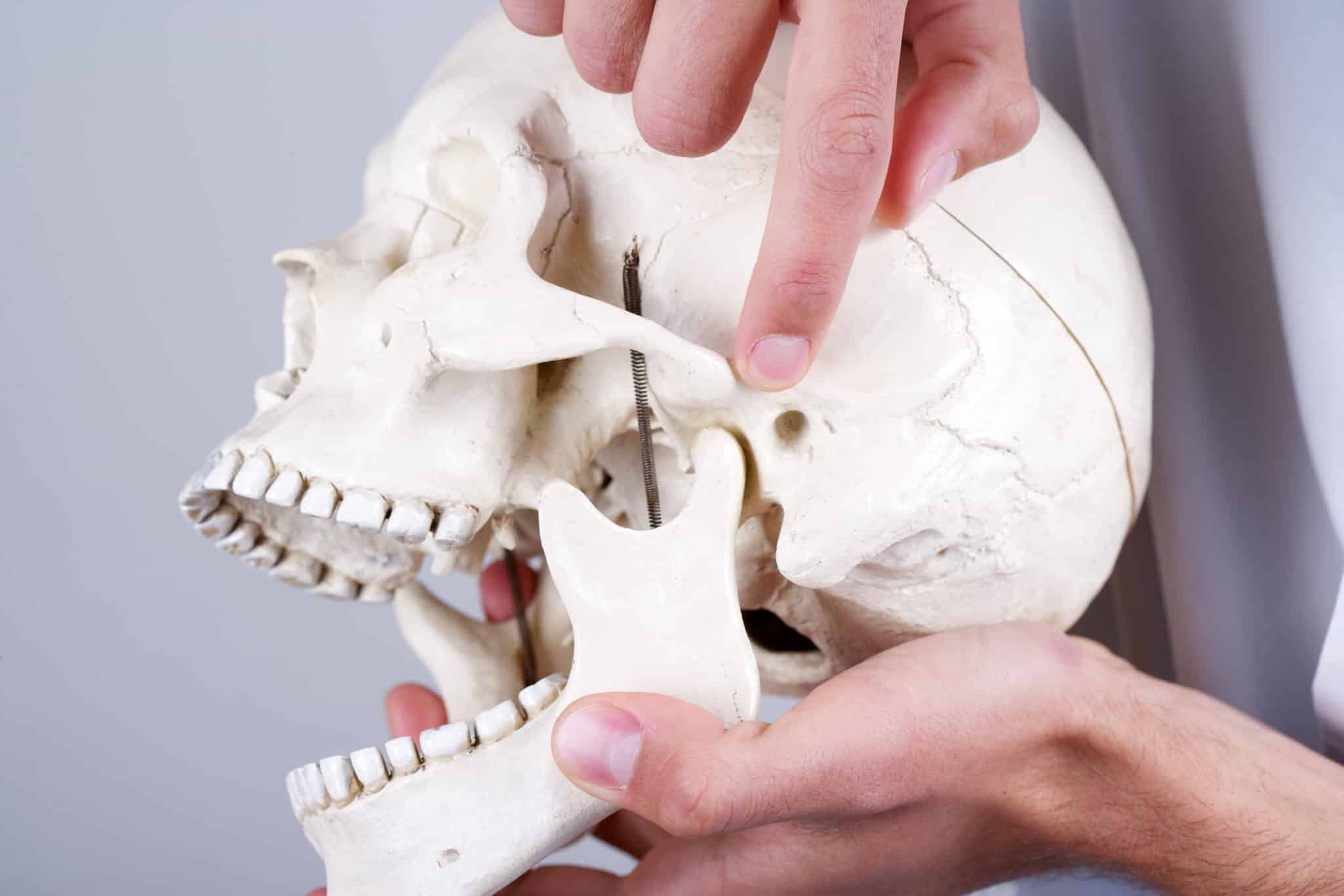 There is also a theory that TMJ may contribute to chronic fatigue syndrome and worsen sleep apnea. This may happen because the physical malposition of the jaw (malocclusion) impacts the airway when the body is at rest. The jaw position may make it more difficult for the airway to remain open during sleep.
Getting help for TMJ and sleep breathing problems need not be a huge challenge. An experienced neuromuscular dentist makes a great partner in identifying the cause of these issues and developing an appropriate treatment plan to restore a sense of wellness.
What Kind Of Treatment Is Used For Sleep Breathing Disorders?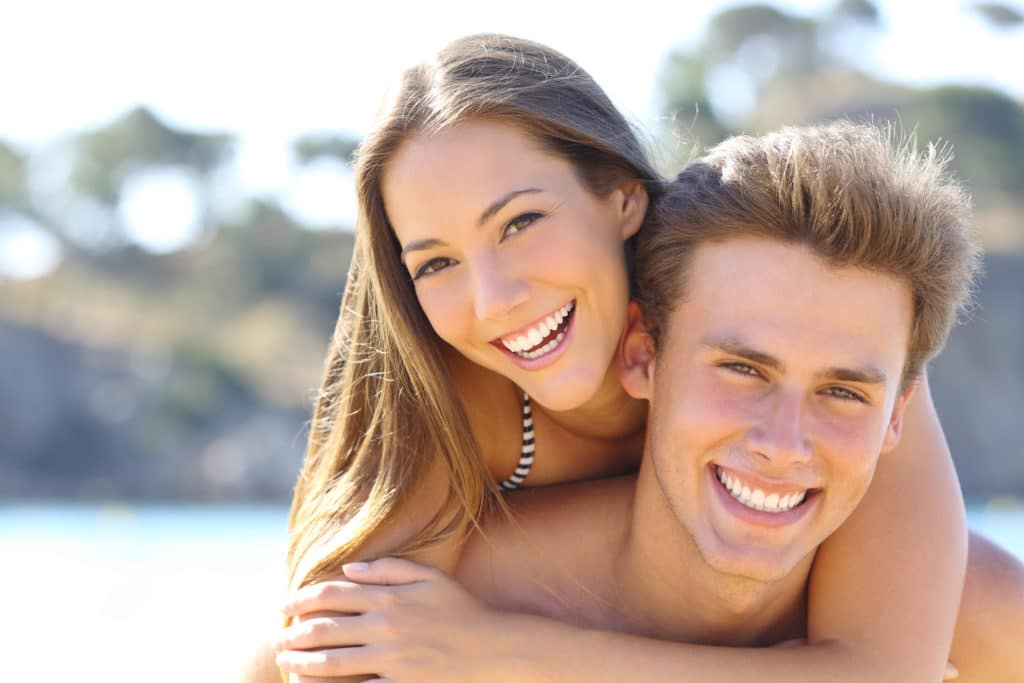 The common treatments for obstructive sleep apnea include CPAP therapy and oral appliance therapy. Many patients find CPAP therapy difficult to tolerate, as the treatment requires the patient to sleep with a mask over their nose and mouth. Air is delivered into the nose through the mask to keep the airway open. Oral appliance therapy is a comfortable alternative for many people.
This treatment involves inserting an appliance before bed. The appliance positions the jaw in a way that holds the airway open without the delivery of forced air. In more severe cases of obstructive sleep apnea, a patient may require a minimally-invasive procedure. Dr. Winters sometimes refers patients to a well-known ENT for sleep disorder treatment that may be beyond the scope of dental care.
Oral appliance therapy may be appropriate for patients with both TMJ and sleep disordered breathing problems. To reduce symptoms, a dentist custom-makes an orthotic dental device that is worn at nighttime. Orthotic devices for TMJ disorder are made to reposition the jaw and reduce the stress on the temporomandibular joints. It enables the jaw and facial muscles to relax, and can also reduce instances of tooth grinding.
In some cases, patients may benefit from dental restorations that help adjust their bite. Dental crowns, dental bridges, and other treatments that restore damaged teeth are made to fit properly against opposing teeth. The proper fit of upper and lower teeth reduces the stress load on the temporomandibular joints.
Are Sleep Disorder Treatments Painful?
The treatments offered by a dentist are not painful. Patients fitted with custom oral appliances tend to find them very comfortable. They do not inhibit sleep. It may even be possible to drink water as needed while the appliance is worn. In instances where patients receive restorations like dental crowns, dental fillings, or dental bridges, they receive a local anesthetic that numbs the area around the tooth or teeth being treated. Minor soreness or tenderness may occur after these procedures but may be managed with over-the-counter pain medication.
Do I Need To Prepare For Sleep Disorder Treatment?
Dr. Winters, DDS, may perform specific tests to measure the bite, jaw muscles, and other oral conditions. Patients may be instructed to undergo a home sleep test or sleep test conducted in a licensed sleep lab. The sleep test measures heart rate, breathing, and other data that can help diagnose sleep apnea. Patients undergoing sleep tests may receive certain instructions to follow before that event, such as avoiding alcohol and sedatives.
The recovery from most treatments that can help sleep disordered breathing and/or TMJ is minimal, if anything. It may take a few nights to get used to wearing a custom-made orthotic device. If restorations are made, the patient may need to avoid hard and crunchy or chewy foods for a day or two.
What People Say About Us!
"Best. Dentist. In the world. Grateful that I have my smile bc of Dr. Winters. Professional and personable service every time!"
Click here to read more reviews.
Call Dr. Winters For Sleep Breathing Disorder In Austin!
If you are searching for answers to your symptoms and suspect a sleep breathing problem or TMJ, contact our Austin office at 512-347-0044 or fill out our contact form to schedule a consultation with a knowledgeable neuromuscular dentist. The Hills Dental Spa is proud to serve all of Central Texas, including West Lake Hills, Lakeway, Bee Cave, San Antonio and Waco.