Painless Dentistry & Sedation Dentistry in Austin TX
Painless Dentistry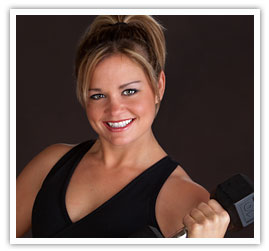 The Hills Dental Spa is proud to offer our patients painless dentistry options. Advances in technology and sedation dentistry have made many aspects of dentistry virtually pain free. For example, our dental hygienists use a ProphyJet to aid in cleaning teeth. The ProphyJet helps to reduce the amount of annoying scraping on your teeth that you may not enjoy. This technique makes dental cleanings more thorough than the old-fashioned methods. It also allows our patients to be more comfortable during their dental cleaning.
Should we catch a new cavity in a tooth during your regular checkup, Air Abrasion is the pain-free method of removing small cavities. No anesthesia is required with this amazing piece of technology and the decay is removed from your tooth with a fast stream of air, powder and water. The cavity area is then filled with tooth-colored resin to give you an invisible restoration. There's no shot involved and it's completely painless.
If you're not lucky enough to catch a cavity early and the decay in your tooth is too large for this new type of filling, fear not. The Comfort Control Computerized Syringe makes your shots pain-free. You won't feel the needle!
---
Sedation Dentistry
There are a variety of sedation dentistry options available to help you with total comfort while your dental treatment is being completed. Nitrous Oxide is an inexpensive option that can help you feel totally relaxed during an appointment. Many people think of this as "laughing gas," and the big benefit is that you are completely safe to drive yourself home after use of Nitrous Oxide, with no side-affects.
Conscious Sedation and IV Sedation are both available as well. These sedation dentistry options allow a patient to sleep contently during a dental procedure with little to no memory of the treatment. If you experience a high level of anxiety when you think about going to the dentist, then our spa-like environment and one of these sedation methods may be ideal for you.
Be sure to discuss your concerns with us before scheduling any appointment so we can ensure your total comfort.
IV Sedation
At The Hills Dental Spa we recognize that sometimes no matter how much we do to help with your dental anxiety, some people just need that little something extra. We work with several professionals who come to our office to supply both general sedation and IV sedation. These Doctors are trained anesthesiologists who do nothing but take care of you to manage your anxiety and make your visit is truly one that you will "forget".