Case Details
Brittany had dealt with a really tough dental problem her whole life.  Born without one of her front teeth and the other one greatly small than what it should be, she wore a retainer with a tooth on it and tried to mask the problem as good as she could.
Brittany was referred to Dr Winters by a doctor in Florida who knew of Dr Winters expertise.  She wanted and option to jaw surgery and braces like she had been told she had to have.  The new plan consisted of some limited Invisalign, placing a dental implant and porcelain crown and 3 porcelain veneers.
This choice again was in place of upper and lower jaw surgery, braces and then still needing an implant, crowns veneers, etc.
Oh my goodness.  Look at this amazing result.  Creativity and thinking out of the box can have so many benefits.  Patients treatments should not be cookie cutter approaches.  With the breadth of knowledge Dr Winters brings to understanding his patients issues and realizing there may be alternative ways to reach the final goal, more and more patients in Texas are smiling every day.
---
View Angle: front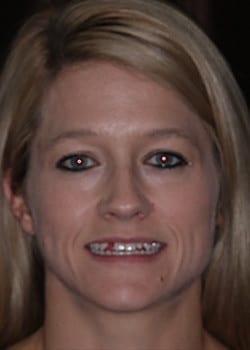 Before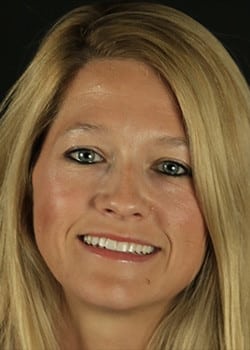 After
View Angle: front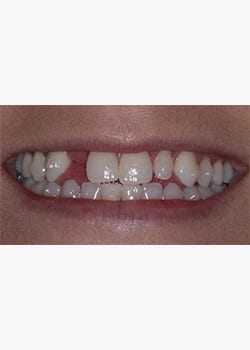 Before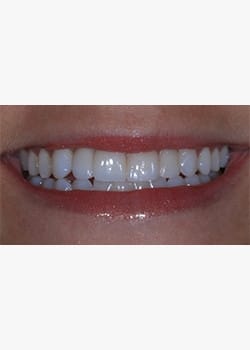 After