View Angle: front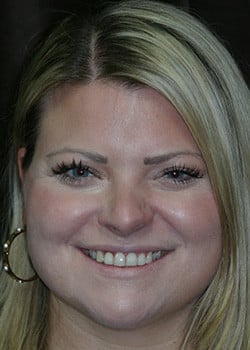 Before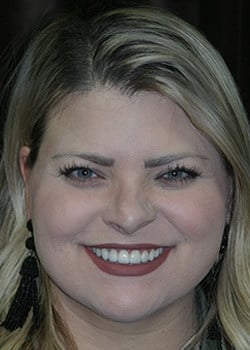 After
Description: Aryca is a busy professional. Her job involves a lot of interaction with other people so her appearance was very important to her. Over time she was noticing the edges of her teeth wearing down, getting thin and translucent and she had a crown on a front tooth that was making her gums red and unhealthy. She knew she wanted them to look better but she was afraid that veneers would make them look like chiclets. She had friends who had veneers and she did not like how fake they looked.
After meeting with Dr. Winters and hearing his plan, Aryca felt comfortable going forward. After some minor gum surgery, Dr. Winters placed 10 porcelain veneers. Now Aryca's smile is gorgeous but also the chronic problem she had with her gum is perfectly healthy now.
Definitely did not get chiclets like she was worried about.
View Angle: right-front-oblique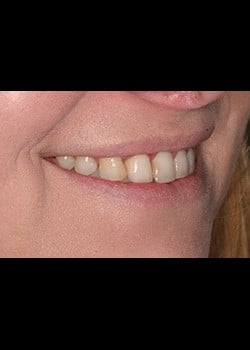 Before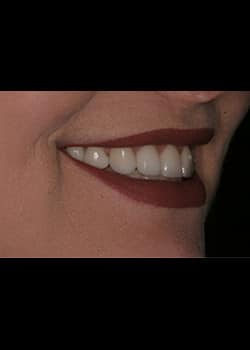 After
View Angle: left-front-oblique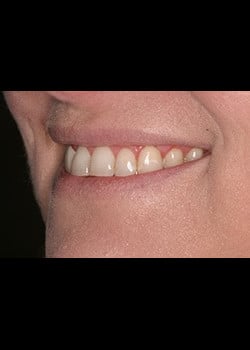 Before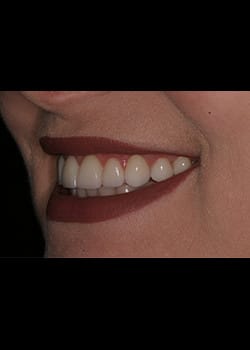 After
View Angle: left-front-oblique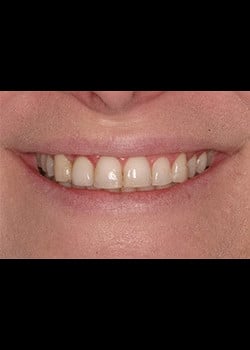 Before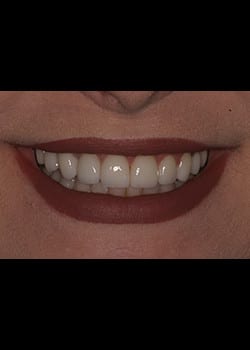 After