Ashley
Individual results may vary. Click Images below for a more detailed view.
Case ID:

3721
Prev
View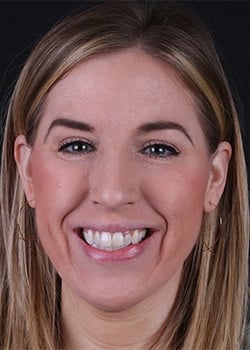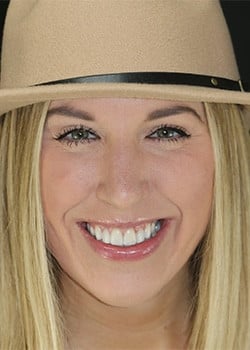 Front:
Next
View
Ashely was not exactly a fan of the whole dental experience.  Like many people she experienced a lot of dental anxiety with her appointments.  Add to that the fact that she had some definite issues with her smile, Ashley made a huge decision for herself – to have a smile makeover.
We were able to help her with her anxiety so she felt good and safe going through the procedure.  We were able to expertly address all her esthetic concerns and now…… a beautiful, healthy smile that will last her years.  What a great outcome.