A Texas dental license, or the ability to quickly get one, is required for consideration.
What the heck is a Private Practice Residency?
That's a good question.  I think a better question is why haven't other dentists been doing this?  Let me give you a history of where this came from and how it has worked to this point.
Several years ago my practice was so busy it was taxing me to the point of it just being too much.  I needed help.  It was time to look at bringing on another doctor to not limit the growth of the practice.
After hearing so many stories from my colleagues about failed associate relationships I really wanted to avoid that scenario.  That type of revolving door of associate doctors just did not fit my practice style or the level of quality and service my patients have grown to expect.  I wanted to rethink this in to a truly win/win situation.  I wanted my patients to feel secure about who was seeing them and trust them knowing they would be delivering dentistry at an exceptional level.
At the same time, I wanted the doctor to be comfortable in a practice setting that is different than most.  This office is not about running people through, maximizing their insurance, selling upgrades to treatment plans, etc.  All things corporate style offices are known for.  That's just not me.
On a long seven hour drive one day, I began to think about how I could create my vision.  After several ideas that weren't so great, it came to me.  The answer was right in front of my eyes.  Actually the basic premise and model has been in existence for many years.
If dentists and physicians want to learn more about a particular area of interest, what do they do?  Well, the whole idea of residency programs is there just for this reason.  Whether it be as a perio resident or an internal medicine resident, the purpose and goal of these programs is to teach doctors in-depth knowledge of these disciplines.  It is concentrated and focused on all aspects of clinical practice to reach a level of expertise others in your profession don't have.
Hmmm.  Why couldn't the same thing be possible to learn how to not be just the same dentist all your other classmates are becoming?  Everyone knows the attention to running a dental business in our training was next to nothing.  How many hours of our education was devoted to leadership?  Profit and loss statements?  Hiring and firing employees?  Etc.  If your school was like mine it was a one hour class of Friday afternoon for a semester.  Everyone was already at the bar anyway.
So, back to my seven hour drive where this idea was born.  Relationships only work if it is a win/win for the parties involved.  Marriages and business relationships all fail without it.  Typically, it's because the win/win principle is not adhered to.  Someone has an advantage over the other party and it just can't last.
Most of the time, failed associate arrangements revolve around the associate feeling they are being taken advantage of in some way.  The vision of the dentist leader is not clear or even exist.  The team can be in shambles leading to confusion and uncertainty.  Treatment decisions aren't clear and can be done for the wrong reasons.  The push to meet production quotas can be overwhelming, especially if the proper training and education hasn't been provided.
What would happen if an associate looked at his next year in a way where there was no pressure to produce?  What if it was more about learning how to be a dentist, how to run a dental practice, how to manage people, how to talk with patients?  What if this was a time to be in an exciting environment where cutting edge technologies were present and utilized daily?  What if you were involved in the day to day, behind the scenes environment of actually running a multi-million dollar company?  These things could essentially make the difference in the rest of your career, whether it soars or you just become "another dentist".
I've been doing this for a while now.  Graduated in 1989.  Did a GPR in Louisville then started my career as a business owner/entrepreneur/dentist by purchasing a practice in Claremore, Oklahoma.  Faced with a business mortgage, student loan debt and 2 small babies, I didn't have time to mess around.  I immersed myself in CE, both clinically and business.  I did have a true thirst for knowledge though as early on I learned I don't know what I don't know.  Still true which is why I still continue to learn and grow.
I read everything I could.  Listened to tape series – didn't have podcasts back then.  I went to every CE course I could afford.  I tried and failed at many approaches but I never stopped.  My vision was vibrant.  I knew where I wanted to go.
As part of my CE pursuits I was sitting in a hotel meeting room where a nationally prominent speaker was presenting a lecture on esthetic posterior dentistry.  I can still remember a slide that showed a pristine molar that had been restored with bonded, tooth colored materials and I was in awe.  I wanted to be able to do this art.  I wanted my patients to have this.  It started me down the road of learning as much as I could about cosmetic dentistry.  For me that involved meeting, learning from and developing personal relationships with the real gurus of this field.  Dickerson, Rosenthal, Dorfman, Nash, Hornbrook, Nixon, Strupp and many others.  All personal mentors as well as friends.
If I'm going to do something it's all or nothing.  No time to do something half way.  "There is no try, only do"  Yoda.  I also attacked the business side of my practice the same way.  When all is said and done, it's not what you produce but what you take home.  Having control of your business is the key to success.  I know of many doctors over the years who had large glowing practices doing HUGE numbers that declared bankruptcy.  Poor business decisions will ruin your success.
These relationships led to my association with the world's largest post graduate teaching facility, The Las Vegas Institute for Advanced Dental Studies.  I have served there as a clinical instructor for 24 years now.  We have had the privilege to help over 10,000 dentists from 52 countries world wide learn the most cutting edge techniques available in dentistry.
In addition, I have had the opportunity to lecture to many dentists at meetings large and small about the things I do in my practice.  I've had multiple papers published in dental journals.  I was the editor of a section on dental materials for a national dental publication for several years.  I have run study clubs.  Basically, I'm a dental nerd.  😊
It's really about passion though.  I love dentistry, what it has done for me and the unique opportunity we have to impact our patients like no other profession.  I've always enjoyed the teaching aspect what I do because I approach it from a real life angle, not some academic process that sounds good but could never work.
The whole teaching concept fits in perfectly with my other love and that is coaching.  I served 9 years as a full time assistant high school football coach in addition to practicing full time dentistry.  I've coached my own kids, now grown, through all their sport activities.  Results included local and state championships and scholarship opportunities for these kids with some making it all the way to the professional ranks. "There is no try, only do".
I bring this same enthusiasm and drive to the Private Practice Residency.  It is just who I am and how I do things.  All or nothing.  Let's talk more about this program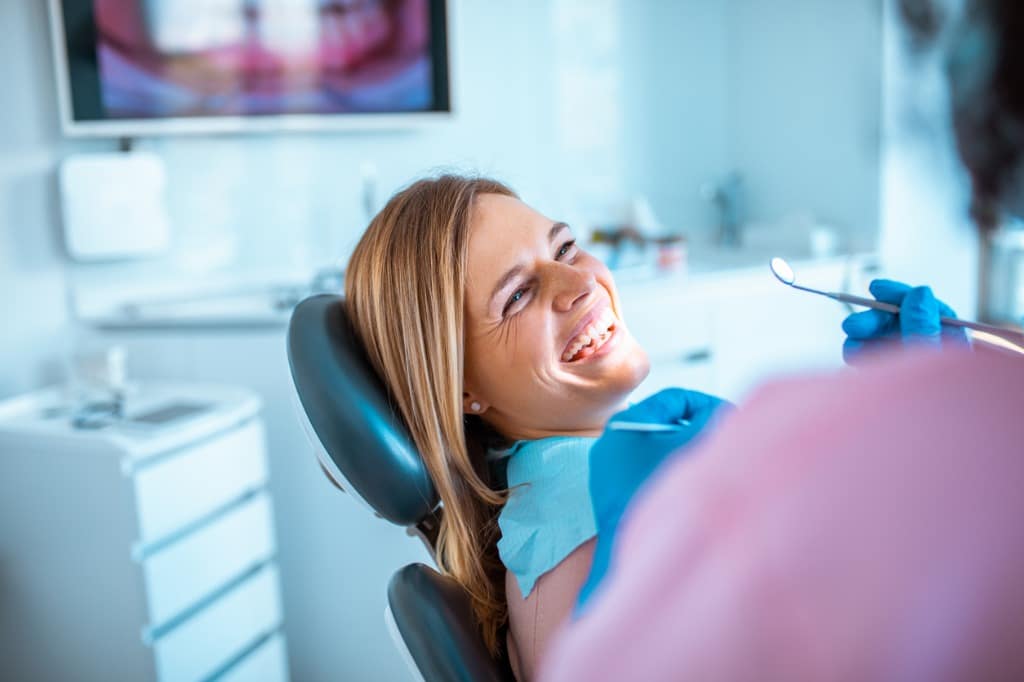 First of all, The Hills Dental Spa is located in Austin, Texas. Austin just happens to be THE hottest place to live in America. That's not weather hot but hot in that EVERYONE wants to live here. Great city with more activities than you can do, industry leaders all moving here (Amazon, Tesla, Dell, etc, etc) No state taxes and just growth all around. My practice is located in a very advantageous socio-economic area of Austin not far from the famous Barton Creek resort. My patients for the most part are able to afford the dentistry they want.
We are known for our service as well as our dentistry. Ever heard of a full time massage therapist on a dental team? We have that with her own luxurious massage spa room. Clients will schedule full massages with her and we also utilize her for hand and foot massages during dental treatment. Many now will not schedule their dental appointments unless they know the therapist will see them as well.
My team, as are most, is in a constant state of growth. Currently, we have a front admin, treatment coordinator, 2 assistants, one hygienist and massage therapist. We are close to expanding to another hygienist, another assistant and another admin. These ladies are highly trained and skilled and really get what it is I'm doing with the practice.
Technology is a feature of our office. Just added the latest in 3D CBCT machines. We have 2 Cerec acquisition units along with 3 mills and 2 furnaces. We have the T-Scan occlusal evaluation system. We have the Biopak evaluation system utilized with our TMJ patients. We have 2 digital scanners and more things are in the works.
Seven treatment rooms are available along with a break/meeting room, treatment presentation room, private doctors office and private admin office.
This year we have planned 164 working patient days. This means we have a TON of time off for family, CE, sleeping or whatever you might want to do. The goal is to come in and be efficient, productive, work really hard while we are here then leave. Go unwind, have fun, whatever. This takes a ton of advanced planning and system implementation to pull off. How can we do more production than offices working 225 days plus? Organization and systems. Perfect example of one of the hidden gems of knowledge gained in the program.
So here are the basics for this program.
First it is a one year commitment from me to you and vice versa.  During this year you will be responsible for learning.  Learning all the things that happen to run a dental practice in a very specific way.  We do not participate in any insurance programs and all our patients pay for their dentistry at the time of service.  We focus on doing ideal dentistry to people who want the best for themselves.  Our focus is on helping people who want to look better, feel better and be healthy.  This requires certain very specific systems and knowledge of how to create an environment conducive to this style.
Daily, we will be meeting to discuss cases, techniques, patient particulars and unexpected hurdles that may arise in the normal daily flow.  You will be involved in all aspects of business execution.  Purchasing decisions, daily management, hiring and firing, everything.  This time is where the true learning happens.
You will see the management style of running this kind of fee for service, insuranceless practice.  It has its own special requirements that require a very specific way of establishing a product that patients are willing to pursue rather than a traditional, insurance based practice.
I will be sending you to CE programs aimed at increasing your knowledge of what I do in the practice which in turn will allow you to do more as well.  These courses will be catered to your areas of interest as well as level of knowledge.  These courses will be a part of your compensation package.  All course tuition will be paid and you will be responsible for travel, food and lodging.  I have found over time that individuals appreciate and take more seriously things that they have an investment in.  I want you to be bought in to the process of learning.
You will be assigned various areas of management that will give you experience in utilization and execution of business principles.
Your pay is simple.  You are paid a salary.  There is no need to reach a production goal.  You have no daily minimums.  Production is not why you are here.  You are here to learn.  Health insurance is available but premiums are not paid by the company.  In looking at the resident model in medicine, pay ranges from $45,000 to $65,000.  In dentistry it is slightly lower.  A first year lawyer  makes in this same range also.  My program will pay substantially more while adding in the business management side.
This is not the first time this program has been offered.  My first resident, Dr Kory Grahl participated in this program.  He was a perfect fit for the residency.  Focused on learning as much as he could.  Wanted to be the best at everything he did.  Realized he didn't already know everything.  Put his new knowledge in to action.  He is a great dentist and we actually talked about joining together as partners after his year was over.
During the program, Dr Grahl became very interested in some very specialized orthodontics I do.  So much so that he applied to orthodontic residency programs and July of this year will start his first year at UNLV.
My loss as a great friend/business partner but also I felt good knowing that in some way I helped him find his passion the same way I have found mine.
Dr Grahl will be more than willing to talk with you about his experiences and give you his insights from the other side.
The Big Picture – The Future
The result of this year will go one of two directions.  You may feel its time for you to move and possibly purchase your first practice or move to a different part of the country.  If this is the case, I wish you nothing but the best.  Your year will provide you a 8 to 10 year jump on your classmates when it comes to the experience and knowledge you need to be successful in the private practice arena.
However, you and I may feel it is right for you to become a full time associate at The Hills.  This would be a more traditional arrangement based upon production, etc.  Looking beyond that, I would want this associate to see The Hills as their future.  Associateship leading to partnership leading to owning the practice.
Having done the year residency will only set the stage for you to be that much more successful.  You will gain knowledge, speed and develop skills much more quickly than before.  You will see dentistry in a new light, with a new set of eyes.
This is an incredible program.  After a group of doctors found out what I was doing, I was asked to present this to the International Association of Physiologic Dentists.  It was met with applause and many dentists contacted me after to get more details about how I implemented the program.
Is it different?  Absolutely.  One of a kind.  Nothing else you do will give you the outcomes this year will.
Is it for everyone?  Absolutely not.  I need someone who wants to be the best.  Someone who realizes they don't already know it all.  There is probably nothing I do in my daily practice that I learned in dental school.  I've learned it all by wanting to learn more and better.  I need someone who has the drive to want to be a business owner, to have the responsibilities that go along with it.  I need someone who can see the benefit from taking a one year step back from a corporate offer where they might make more money in the short run.  This year will set you up to make exponentially more money more quickly than any corporate job you could have.
Ultimately this can be the building block to owning an established, exceptional practice that will allow you personal and financial freedom for your future.
If this at all sounds interesting I want you to reach out to Bo my office manager.  She can talk with you more about the program and answer any questions you may have.  From there, if you want more you and I will arrange a call to get to know each other better and really talk nuts and bolts about this position.  Call the office at 512 347 0044 to start the process of transforming your professional future.