If you've lost most or all of your teeth, you may have become used to working around your situation, eliminating many foods such as nuts and apples from your diet, opting for mostly soft or pureed foods, and even avoiding smiling altogether.
That's no way to go through life. It's easy to think your case is unusual; it's not. The American Dental Association notes that one quarter of all Americans over the age of 65 have lost all of their natural teeth.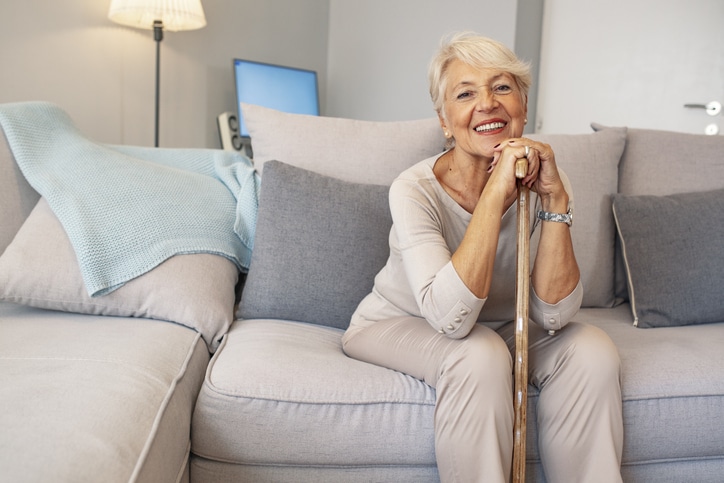 Many people have full dentures, but aren't happy with the changing fit, the denture slippage that occurs when eating or talking, and the overall lack of confidence.
At The Hills Dental Spa in Austin, we recommend implant-supported dentures, particularly the All-on-4® dental implant system. By adding dental implants to full-arch dentures, patients can enjoy the stability and strength that the anchoring implants provide. And if you seek an instant transformation in your smile and your life, our All-on-4® dental implant system takes you from no teeth to full upper and lower arches of new teeth in just a single day. Amazing!
How Do Implants Improve Dentures?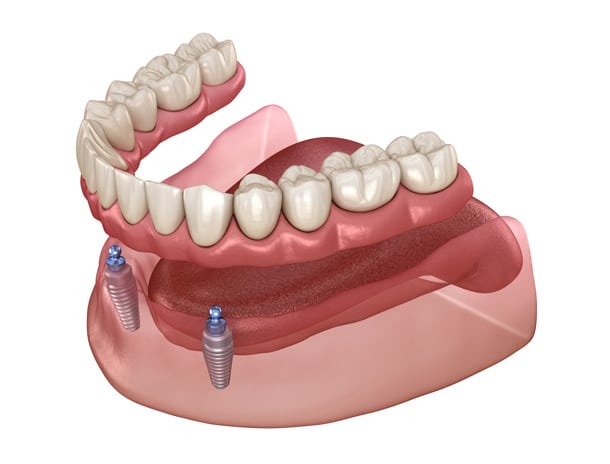 You've heard of dental implants. They are named for the titanium implant base that is screwed down into the jawbone. Because our bodies accept titanium, the jawbone grows around the implant, making it a part of the jawbone. A post is then attached to the implant and an artificial tooth is attached to the post. At The Hills Dental Spa, we only use Nobel Biocare™ dental implants, the industry's finest.
Replacing many or all of your teeth with dental implants is too costly, but implants make the perfect anchors for dentures. Whether it's for a partial denture replacing a series of teeth or full-arch replacement, we use implants to provide the foundation upon which the dentures attach to. No more slipping. No more avoiding foods like corn on the cob. Our patients with implant-supported dentures have confidence in their teeth and love their new smiles.
What Is The All-on-4® Dental Implant System?
Dental implants have been used to anchor full and partial dentures before, but these usually required 6-8 traditional implants on each arch. These implants needed healthy jawbone mass to anchor effectively. Problem is — patients who have been missing their teeth for a period of time often have diminished jawbone mass. This meant they would need bone grafting prior to being able to have implants.
Plus, using 6 to 8 implants per arch was cost prohibitive.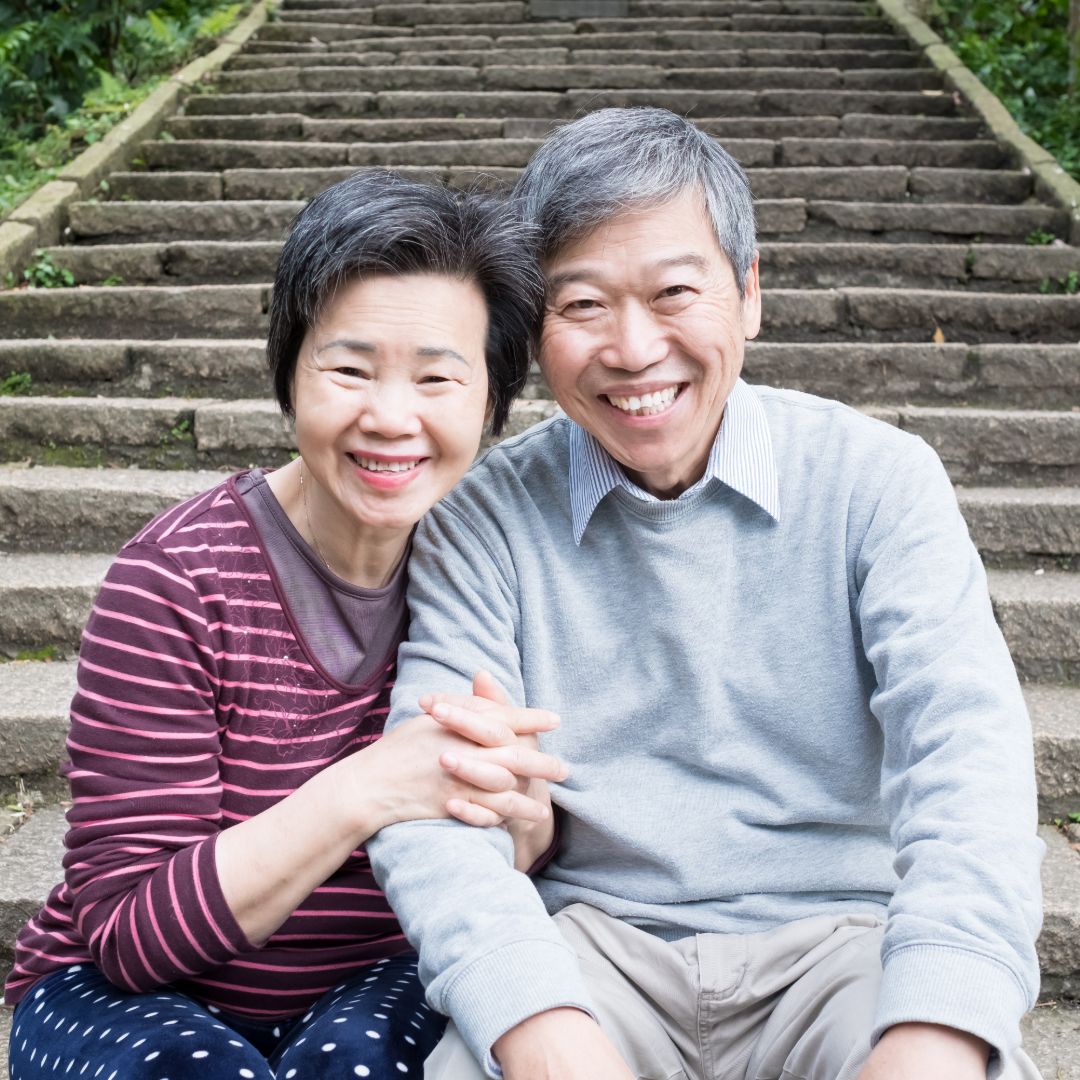 The All-on-4® dental implants method changes everything. Dr. Winters, DDS, only places four implants on each arch, and in most cases he can do this without bone grafting. This is because the back two implants (we use NobelSpeedy® implants) are placed at a 30- to 45-degree angle from the biting plane, rather than vertically. This means these back implants can have sufficient bone mass, even if the patient has lost mass in their jawbone. The front two implants on each arch are placed vertically because there is usually less bone loss toward the front of the jaw.
Once the dental implants are placed on the top and bottom arches, a prosthetic with between 10-14 teeth is permanently attached to the four implants on each arch. Now the patient will have a full set of strong, functioning teeth again, and this all happens in a single day!
All-on-4® implant dentures have been used for over 20 years now and has continued to improve with technology. Today, 98 percent of patients worldwide having the All-on-4® dental implant system would recommend the procedure to others.
If you would like to learn more about our dental implant and denture options, give us a call today at The Hills Dental Spa! We work with patients from all over the Austin area, including West Lake Hills and more.
See What Our Patients Are Saying
"Dr. Winters and his staff are amazing. He is a perfectionist and does truly excellent dental work. The single-sitting crown procedure minimizes the pain and trauma of getting major work done. They are also understanding of my sensory issues and keep objectionable materials away from me. Highly recommend this practice!" - Julie T.
Austin implants dentist, Dr. Winters, DDS, and the expert staff at The Hills Dental Spa are proud to provide patients from Austin, TX and surrounding areas, including West Lake Hills, with dental bridges and dental implants. Contact us at 737-248-0672 or fill out a Contact Form here.