One or two slightly crooked front teeth can often be 'straightened' using cosmetic bonding.  This process uses a tooth-colored composite resin material to cover the front surface of the tooth to gently change the shape of the tooth, giving the illusion of a straighter smile. This option is not as long-lasting as a porcelain veneer but is a lower cost cosmetic solution to improve your smile in just one visit to our Austin dentist office.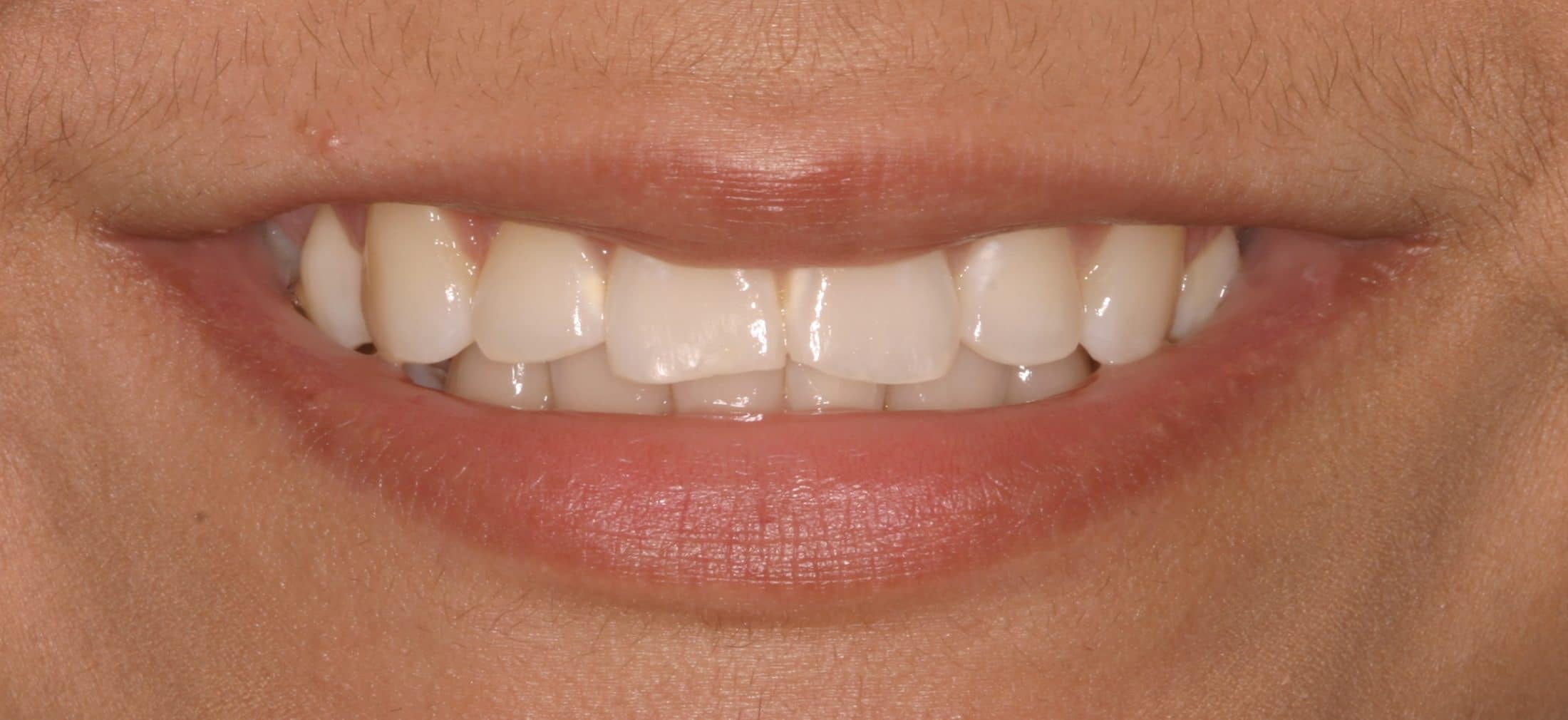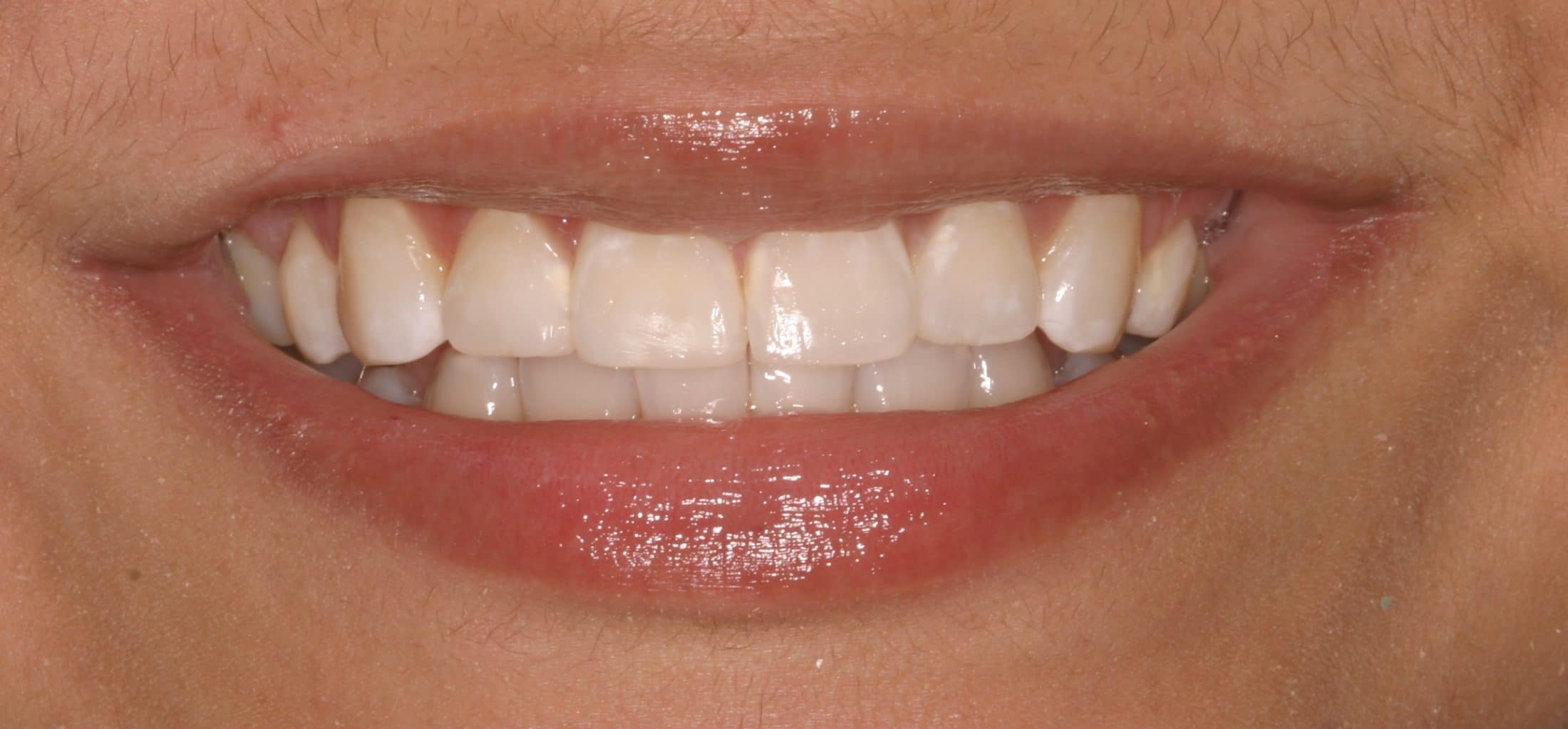 Dental bonding is a cosmetic dentistry treatment to improve the appearance of a tooth or a few teeth. In dental bonding, Dr. Winters, DDS, uses a composite resin made basically from ceramic and plastic. This is the same composite resin used for tooth-colored fillings. Cosmetic bonding for teeth can be done on a single tooth or many, depending on your needs. The resin is applied to the surface of the teeth, sculpted to fit the needed shape, and then cured. Anesthesia is not needed.
What Problems Can Dental Bonding Fix?
When you think of what bonding can do for your smile, simply look at your teeth and think of covering over problems areas. Bonding can address these minor defects with the teeth:
Chipped teeth
Cracked teeth
Misshapen teeth
Uneven teeth
Gaps between teeth
Uneven spacing
Severe staining
Inherent discoloration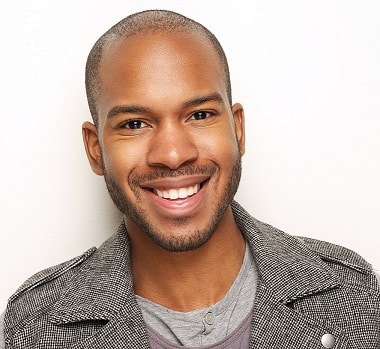 Cosmetic bonding for teeth is not meant to address serious issues with the teeth. Problems such as decay, a severely cracked tooth, or a needed root canal must be taken care of before bonding can be done.
Patient Testimonial For The Hills Dental Spa
"I absolutely love The Hills Dental Spa! The staff is amazing, the atmosphere is astonishing, and the procedures are always quick and painless. No one ever believes me when I describe my appointments but I can assure you that the service is the best. I know it's hard to believe, but you'll love going to the dentist after you experience everything The Hills Dental Spa has to offer!"
– Benjamin B.
Ideal Candidates For Dental Bonding
If you have any of the above-mentioned issues with your teeth, you'd likely be a great candidate for dental bonding at The Hills Dental Spa. You do need to consider that bonding isn't a permanent solution. Bonding usually lasts between 8-10 years before the old resin needs to be removed or prepared and new resin applied.
For some patients, bonding isn't the best solution. For instance, if you have a sizeable chip on a tooth, it could be a better idea to place a crown on the tooth. We'll talk to you about your options.
What To Expect During Dental Bonding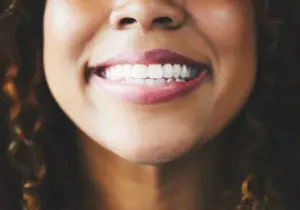 The first step in a dental bonding procedure is to slightly etch tiny grooves into the tooth or teeth being bonded. This allows the resin to create a really strong bond onto the tooth surface.
Next, Dr. Winters, DDS, will apply the resin in a fashion that can be equated with sculpting. The resin is applied in small amounts, building the depth and contour. Once satisfied with the shape, a curing light is used to set the resin.
Now that the surface is hard, the next step is to test the bite to make sure you're comfortable and there aren't any high spots that could cause irritation. If there are, these can be shaved down. When you're satisfied, a final polishing completes the process and you leave with a beautiful smile.
Because the resin is applied to the exterior of the teeth, dental bonding doesn't require anesthesia for the patient. It also can be done in just one appointment.
"You won't find a better staff or more innovative, professional, & high-quality work anywhere else! This place is one of the best cosmetic dentistry practices in the nation."
– Bailey W.
The longevity of your dental bonding depends on you to a degree. If you practice excellent home hygiene and avoid bad habits such as chewing ice and the like, your bonding can last for a decade. Also, if you find that a certain area or tooth has an issue, the bonding can be touched up.
Please click on any of the FAQs below to see their corresponding answer:
Schedule A Consultation Today!
The Hills Dental Spa proudly serves Austin, TX and the surrounding areas. To schedule an appointment for Dental Bonding in Austin, TX call us at 512-347-0044 today or fill out our contact form for more information.