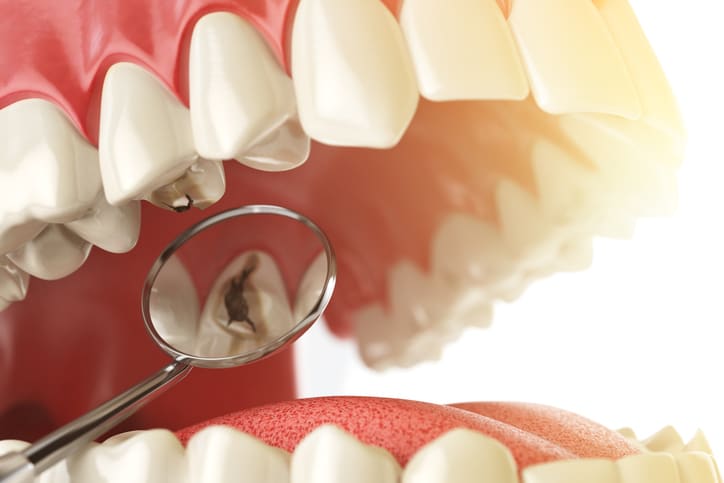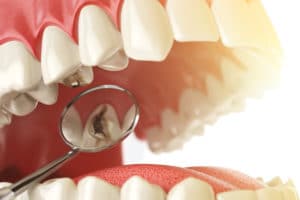 Oral care is intended to prevent dental disease. Dental disease is anything from a small cavity to infected dental pulp to gum disease. Over several years of research, science has discovered that the dental problems that cause pain and threaten to cause tooth loss can be prevented; but, there remains a need for options should restorative care become necessary. We are pleased to offer exactly that. We do so in the form of tooth-colored fillings and metal-free restorations.
Cosmetics and More
Most adults can look in their mouth and see one or more silver fillings. These minor restorations have been the norm for well over a decade. Since the development of silver fillings, which are more appropriately called amalgams, very little resistance to this technique has occurred. In fact, dental amalgam was originally intended to be an alternative to the norm of that time (that time being 1830 in the United States). Because of the term "silver fillings," dental amalgam has been perceived as just that, silver. It's not.
Dental amalgam is a metal composite that contains tin, copper, and silver. Because metals do not naturally bond to one another, there is also a substantial amount of elemental mercury in each amalgam filling. The concern with this singular ingredient is its instability when met with heat or cold. When we chew, friction causes amalgam to heat. When heated, the metallic ingredients in amalgam swell. Also, vapors of elemental mercury are released into the mouth.  The expansion of the metallic filling alone is cause for concern because, over time, this can cause fractures in enamel. That is reason enough to consider the long-term value of tooth-colored fillings.
Composite Fillings are More Than Meets the Eye
For several years, tooth-colored fillings have been portrayed as an advantageous cosmetic treatment. It is true that a tooth-colored filling fulfills its role – it blends in with surrounding teeth. However, that is the least of the benefits of a mercury-free filling. We don't even have to discuss the potential dangers of elemental mercury to see that composite fillings offer immense value, including:
Maximum durability and longevity. Unlike amalgam, composite filling canbond to natural tooth structure. This bond fortifies the damaged tooth for several years.
Conservative care. The terms "minimally invasive" and "dentistry" have rarely been used together. When we discuss tooth-colored fillings, they can. This is because the bond that is possible with composite minimizes the amount of tooth reduction necessary for each filling.
Less intimidating dental care. No one really likes the idea of drilling in the dental office, even your dentist. Because less tooth alteration is needed for a composite filling, minimal drilling occurs.
Your Austin dental team is interested in your long-term benefit. Learn more about metal-free dentistry during your next visit with us.