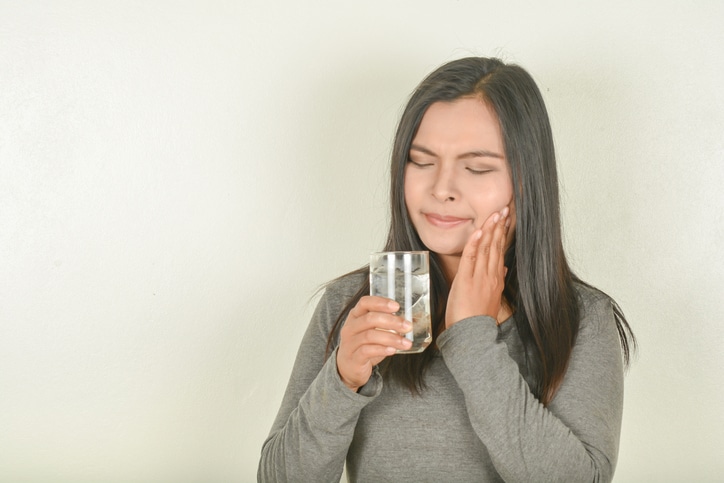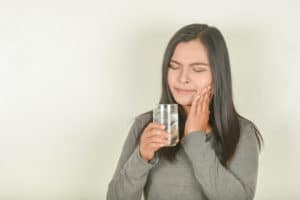 Teeth whitening has been one of the most popular cosmetic procedures since the day this procedure become available. This comes as no surprise, seeing how humans have spent centuries of time on this project. We have come a long, long way since the days of trying to remove stains with acidic compounds and pumice. Still, there are aspects of teeth whitening that may seem relatively unpleasant to some patients. Sensitivity is the most common one.
Sensitivity and Staining: Two Sides to the Same Coin
What is interesting about sensitivity related to teeth whitening is that this side effect occurs for the same reason we get stains in the first place. It comes down to tooth structure. Just like the skin has pores, so do our teeth. These tiny tubules are present in the outermost layer of teeth, the enamel. Like oil and debris can clog the pores on our skin, debris from food can settle in the tubules that cover our teeth. The more accumulation of debris, the more discolored teeth appear. Teeth whitening seeks to penetrate clogged tubules to dismantle the blockage of light caused by teeny, tiny food particles.
There are several methods of whitening teeth available today, but they all rely on a mild bleach solution. As peroxide opens blocked enamel tubules, nerve endings that expand toward enamel are less protected. Enamel also becomes slightly dehydrated from peroxide. These effects are what lead to sensitivity.
Making Teeth Whitening Comfortable
It is important to know that many patients who undergo professional teeth whitening have zero trouble with sensitivity. On the other hand, there are individuals for whom even commercial whitening strips could cause discomfort. Before teeth whitening, we perform a thorough dental exam and cleaning. This enables us to address existing problems like gum irritation or minor cavities that may become painful after whitening.
Tips for managing comfort if sensitivity does occur after teeth whitening include:
Drink through a straw.
Avoid very hot and very cold foods and beverages.
Brush with toothpaste for sensitive teeth.
Take ibuprofen to diminish inflammation or acetaminophen to decrease pain. Do not take these medications together.
Teeth whitening is supposed to be an exciting cosmetic treatment that reveals your best smile. Contact our Austin office at (512) 347-0044 to discuss your teeth whitening options.