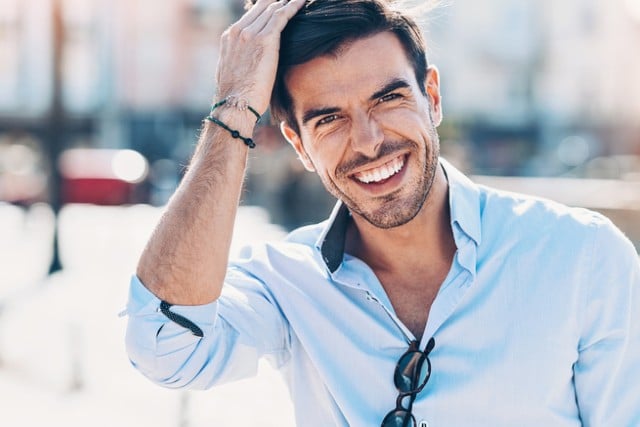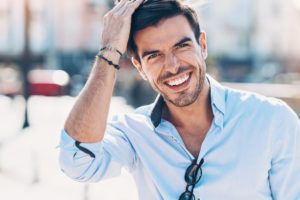 Damage to the smile can happen unexpectedly. Sometimes, patients may experience problems such as a chipped tooth. A chipped tooth is a problem that can negatively impact the smile, especially when the chipped tooth occurs on one of the anterior teeth—the teeth in the front of the smile. The Hills Dental Spa Cosmetic and Family Dentistry is here to help with restorations such as porcelain veneers.
What is a porcelain veneer?
A dental veneer is a restoration made of ceramic that is bonded onto the front of a tooth to cover an imperfection. Not only can they be used for chipped and cracked teeth, but patients may utilize them to address permanent staining, unusually shaped teeth, or even teeth that are spaced apart or misaligned. The veneer is made to match the patient's existing smile to ensure natural integration and a more aesthetic appearance. With a porcelain veneer, a patient can hide the chipped tooth for a decade or longer with proper care.
Are there alternative options to dental veneers?
There may be situations in which alternative solutions may be discussed. Dr. Kevin Winters may recommend the use of dental bonding. This is a resin material that can be applied to the tooth, shaped, cured, and polished to look like natural tooth enamel. While composite bonding can be completed in one day and may be a more affordable option, it will not last as long as a ceramic restoration and is susceptible to staining. In cases where a chipped tooth is further back in the mouth, a dental crown may be used instead. The crown can withstand stronger chewing and biting forces that may otherwise break a thinner restoration such as a porcelain veneer.
Discuss your smile with the team at The Hills Dental Spa Cosmetic and Family Dentistry
Austin, TX patients faced with broken or chipped teeth near the front of their smile may want to work with a dentist that can provide a beautiful, affordable solution for their needs. Dr. Kevin Winters can help. Call the office at (512) 347-0044 to schedule an appointment.