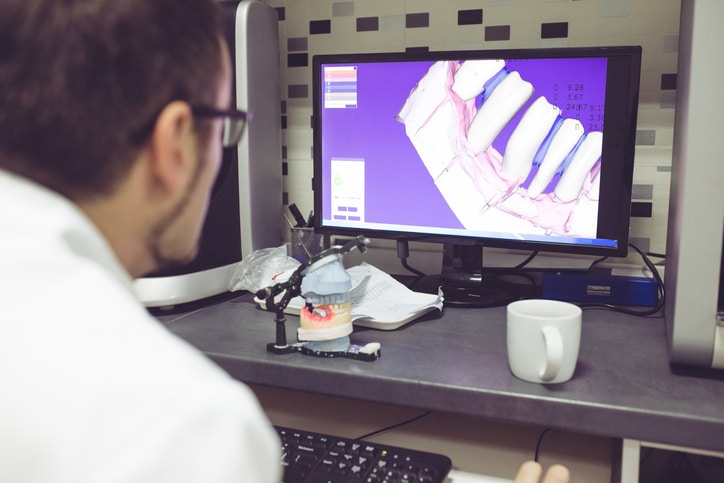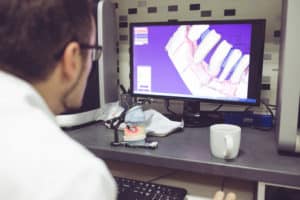 At The Hills Dental Spa Cosmetic and Family Dentistry, we understand that many dental problems are not able to be seen during a traditional dental examinations. This is because many problems can develop underneath the gum line. Drs. Kevin Winter and Benjamin Nemec are dentists in Austin, TX who are pleased to offer diagnostic tools that are advanced and available for patients who visit their practice, including 3D imaging.
What is 3D imaging?
3D imaging is the use of a special low-radiation technology called "digital radiography" or "3D imaging" that is one of the best ways to properly diagnose dental conditions that may be impacting one's oral health and wellness. By investing in this high-quality digital technology, patients and doctors are able to see into the smile and get a comprehensive overview of the teeth, gums, and bone. Using 3D imaging, the dentist can also turn the image around in a 360 degree motion to view all areas of the smile and spot problems well below the surface. These perspectives allow for the dentist to find hidden problems that may contribute to other dental concerns. The technology is used for finding hidden roots, planning dental implantation, or detect bone resorption. Other purposes include the diagnosis and treatment of temporomandibular joint disorders. With 3D imaging, many patients have a better way of visualizing their dental needs in a way that they can fully comprehend. These images are stored with the dental practice for reference later on, and are best done regularly to monitor the positive changes occurring in the patient's smile when they follow their dentist's instructions for oral care.
Are you ready to learn more about 3D imaging and other modern solutions available?
Contact The Hills Dental Spa Cosmetic and Family Dentistry today to schedule your consultation visit and discuss the advantages of using today's technology to diagnosis and treat a wide range of dental concerns. Drs. Kevin Winter and Benjamin Nemec of Austin, TX are pleased to offer 3D imaging for diagnosing dental conditionings and for the planning of specialized surgeries such as the placement of dental implants. Contact our practice at (512) 347-0044 today and speak to our team at 6836 Bee Cave Road, Building 1, Ste. 300.