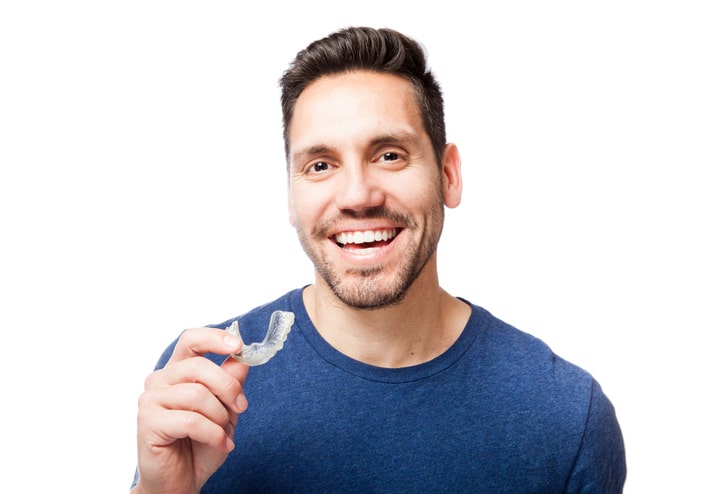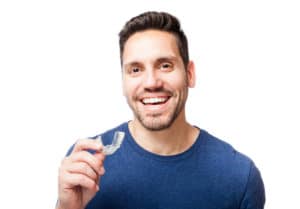 Misalignment is a common problem that affects people of all ages. Usually, dentists try to address bite issues and crookedness far before a patient reaches adulthood. Today, it is standard practice to begin observing oral development around the age of 7. This practice wasn't always common, so there are millions of adults out there who are ready to get the straight smile they have always wanted.
There are several ways to correct misalignment and malocclusion. Historically, we have had to rely on conventional braces to achieve the desired outcome. Thanks to advancements in technology, though, we are now able to straighten mild to moderate misalignment and correct several bite problems without braces at all.  The way we do this in our Austin office is with Invisalign.
How we Move Teeth
Whether using Invisalign or conventional orthodontic method, the way that teeth get moved is through force. By exerting continual but gentle pressure onto teeth, the BPA-free aligners of Invisalign first force the periodontal ligament to slightly release its hold on teeth. Then, when there is a little "wiggle-room," teeth can be repositioned as needed to improve alignment. Clearly, this has to occur over time; otherwise the process would probably be pretty uncomfortable.
How Invisalign Works
Invisalign is developed around a 3D model of your teeth. In the laboratory where aligners are made, sophisticated software predicts each movement in the transition from crooked to straight. Every set of aligners is then designed to achieve the necessary movement. Throughout the course of treatment, aligner sets are changed out every two weeks. With every change, patients are likely to notice that aligners are somewhat difficult to insert and remove. Tension on the periodontal ligament may also cause slight soreness for a few days. These are indicators that treatment is working.
Exactly how long Invisalign takes to achieve the desired outcome will vary from one person to another. The primary factor in the duration of treatment is how much movement we need to accomplish. The second factor is how well the patient adheres to prescribed wear (approximately 22 hours a day). Generally, treatment times vary from 6 to eighteen months.
Can you envision having a straighter smile in the next year? Schedule your Invisalign consultation at (512) 347-0044, and you'll be on your way.