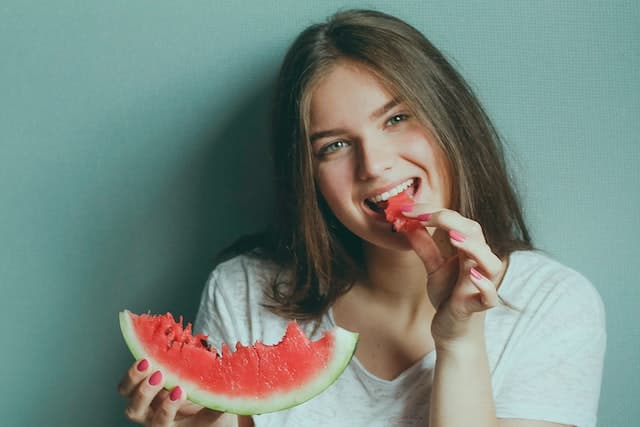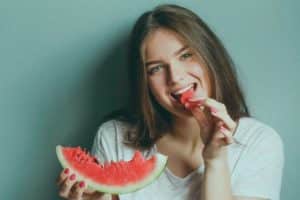 Your smile is your most powerful facial feature. It can instantly change the way you look and make you feel happy and confident. A healthy diet plays a big part in keeping your teeth strong for many years to come. Dr. Kevin Winters and his team at The Hills Dental Spa Cosmetic and Family Dentistry of Austin, TX, believe that a healthy smile starts with a healthy diet.
Here are some tips and recommendations about what to eat and nutritional changes you can make for a healthier smile:
Cut out sugary foods and drinks. Consuming too much sugar can lead to tooth decay and cavities. Limiting these types of foods and beverages can help keep your teeth clean, strong, and healthy over time.
Eat plenty of fruits and vegetables. These foods are high in fiber and water content, which helps to rinse away food particles that may otherwise stick to the surface of your teeth. Additionally, they also contain important vitamins and minerals that benefit your overall health.
Drink plenty of water. Staying well hydrated is vital for your body and general oral health. Water will help to remove food particles from your teeth, preventing the buildup of plaque and bacteria. It also helps keep you feeling full so that you eat less junk food in between meals.
Limit alcohol intake. Alcohol is highly acidic and may cause erosion to the protective enamel on your teeth over time. Limiting or avoiding it altogether can be beneficial in maintaining healthy tooth enamel and strong, beautiful teeth for many years to come.
Get enough calcium-rich foods. Calcium promotes strong bones, but it's also needed for keeping your teeth healthy and strong. Eating plenty of calcium-rich foods, such as leafy greens, dairy products, legumes, nuts, and seeds, can help ward off tooth decay and gum disease.
Find Out More About Caring for Your Teeth and Gums Through Your Diet and Lifestyle
Following these tips can go a long way in keeping your smile looking its best for many years to come. For more information on what you should be eating for good oral health, speak with Dr. Kevin Winters and his team today. Call 512-347-0044 to request an appointment at the office.