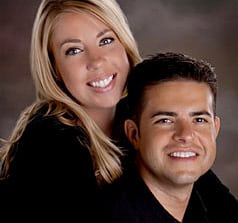 Acids from plaque cause the loss of minerals from the tooth – a process called demineralization – resulting in tooth decay.  The formation of small cavities, or carious lesions, can be reversed by remineralization.  Remineralization occurs when minerals are deposited into previously damaged areas of the tooth.  Topical fluoride, when applied frequently in low concentrations, increase both the rate of growth and the size of enamel crystals.  The accelerated growth of enamel crystals within the demineralized lesion initiates remineralization of the tooth.  What's more, these new, larger crystals are less prone to future attacks from acids.
Systemic fluoride – ingested and absorbed mainly through the stomach and intestine into the bloodstream – helps to strengthen teeth while they are growing.  The fluoride is carried to developing tooth buds, where interaction with developing crystals initiates the replacement of hydroxyapatite (tooth enamel's normal crystalline composition) with fluorapatite (a related crystal that incorporates fluoride).  Fluorapatite is more resistant to decay than is hydroxyapatite.
So fluoridated water helps developing teeth to be more resistant to cavities, and brushing with a fluoride toothpaste can help to repair tiny cavities as they are just beginning to form.