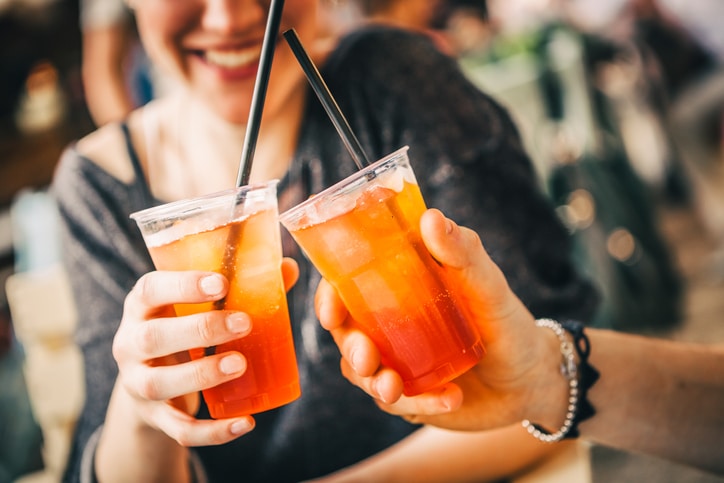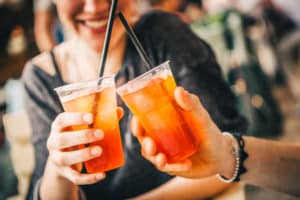 Plastic straws have long been controversial due to their impact on the environment, particular in terms of unnecessary plastic waste. Many individuals and companies are even banning plastic straws, which account for a substantial portion of plastic waste in the United States alone. However, there are benefits to using straws, and there are ways to do so without having a negative impact on the environment. Additionally, it should be known that the use of a straw can have many benefits that are often overlooked by the everyday individual.
What are the advantages of using a straw?
Protection against cavities – when a straw is used properly, it can reduce the contact between a liquid and the teeth. This means that by drinking acidic or sugary beverages with a straw, you are taking an extra step in protecting your smile from cavities—especially if you are unable to immediately brush your teeth after your meal.

Reduce sensitivity – patients with sensitivity will find that with a straw, they can bypass the teeth and reduce sensitivity that may make it difficult to enjoy certain beverages without discomfort.

Reduce staining of the teeth – teas, coffee, and sodas can stain the teeth, especially if they are consumed regularly. Utilizing a straw is a great way to reduce the staining that can occur, while protecting the teeth against tooth decay.
How can I utilize a straw without harming the environment?
Due to the banning of plastic straws in many cities across the nation, patients might be unsure how they can use straws to their benefit if they are not readily available. Many restaurants and cafes now offer paper straws, which are recyclable. Patients with their own water bottles that they drink from every day can utilize reusable straws, often made of aluminum and other materials. These straws can be washed between uses and will not create unnecessary waste in the landfills of America. 
Connect with the team at The Hills Dental Spa to learn more about the advantages of using straws
Keeping your smile healthy is more than just brushing and flossing every day. It also includes certain practices, such as the use of drinking straws. Call Dr. Kevin Winters and his team in Austin, TX to discuss this and other ways in which you can keep your smile healthier, longer! The practice is located at 6836 Bee Cave Road, Building 1, Suite #300 and appointments can be requested by calling (512) 347-0044.