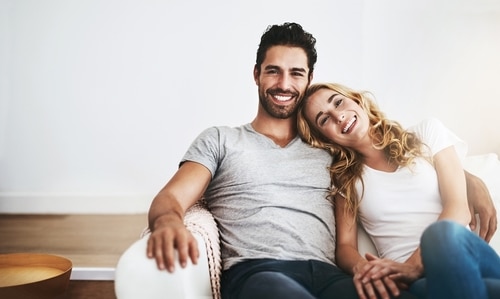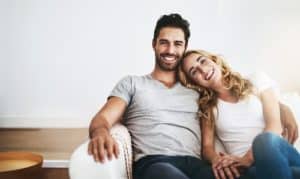 September is Self-Improvement Month, and what better way to celebrate than with a consultation visit at The Hills Dental Spa Cosmetic and Family Dentistry to learn more about aesthetic treatments designed to enhance the smile? Dr. Kevin Winters and his dedicated team of professionals can walk you through the many services available and help you decide what treatments can be performed to achieve the results you desire. Do not wait any longer in achieving the smile of your dreams, thanks to affordable and natural-looking cosmetic dentistry!
What are some cosmetic dentistry services available with Dr. Kevin Winters?
Below are just a few of the aesthetic services we provide for our patients:
Porcelain veneers – these thin facings are customized to disguise imperfections near the front of the smile and provide long-lasting coverage.
Dental bonding – another alternative to porcelain veneers that can be performed in a single appointment is the placement of composite resin bonding over the problem areas, including gaps between teeth and chipped teeth.
Invisalign® clear aligners – improving the alignment of the smile can not only achieve a more attractive appearance but can improve functionality. Invisalign® uses transparent aligner trays instead of metal brackets and wires, as traditional braces do.
Teeth whitening – we are excited to offer both our laser in-office treatment called GLO Science, as well as affordable and easy-to-use take-home trays used with professional-strength bleaching gels.
Gum lift – this minor surgical procedure can improve the look of an uneven gum line.
Smile makeover – a combination of any of these treatments may be integrated into a customized plan for a patient to dramatically transform the smile when a wide range of issues need to be addressed to improve the smile's appearance.
Request an appointment at The Hills Dental Spa Cosmetic and Family Dentistry today!
If you are considering ways to improve your smile's appearance during Self-Improvement Month, call Dr. Kevin Winters and his team at 512-347-0044 to request a consultation visit. During an initial evaluation, he can determine what cosmetic dentistry solutions are most appropriate for your smile and make recommendations regarding treatments that will work to achieve the desired results! His office is currently accepting new patients.