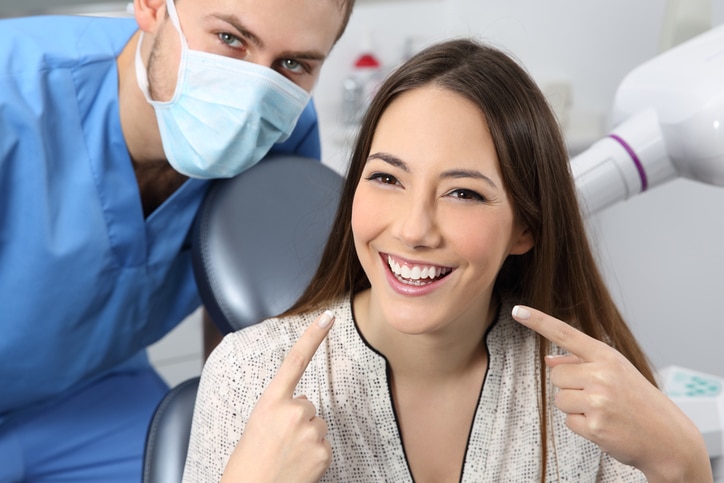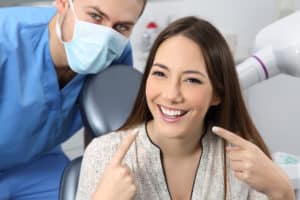 You may have heard of CEREC crowns, and may have even briefly wondered how such a restoration would benefit you. Usually, we don't come to moments like this until we have to; until we are sitting in the dental chair being told we need a crown. We'd like to alleviate the stress that you may feel if you find yourself in that situation. CEREC restorations are an integral part of our commitment to optimal patient outcomes. Here, we explain why.
What is the CEREC System?
Normally, the process of restoring a tooth with a dental crown is somewhat drawn out. First, the tooth has to be prepared. This means that any diseased enamel is removed. Modification also reduces tooth structure so a crown can fit without altering the feel of the tooth in the mouth. Once this step is completed, an impression is made so a final crown can be made in a dental lab. Because the prepared tooth cannot be left vulnerable, a temporary crown is affixed until the new crown is ready for placement. This all takes about ten days and two office visits.
CEREC is a chairside, in-office preparation and fabrication system that enables us to make custom-fit crowns within a few hours. That means just one office visit and fewer steps. This restoration system incorporates 3D imaging and CAD/CAM technology into the process, which eliminates the need for messy impressions. Because images of the tooth are taken with advanced imaging and processed in the sophisticated photosystem within the CEREC machine, we find that the resulting crown is meticulous in fit and structure.
CEREC crowns are:
Just one visit and a few hours of time and your tooth is like new.
The ceramic material used to make CEREC crowns is lifelike in both look and feel.
The structure of the CEREC crown replicates the natural tooth, facilitating optimal fit and bite against the opposing tooth.
The decreased number of steps used in CEREC fabrication lead to greater comfort throughout the process.
Ceramic crowns are very durable and able to last many years. Furthermore, this material is biocompatible; it won't cause allergic reaction, gray coloring on gums, or irritation.
The team in our Austin office is happy to provide you with details and costs of CEREC treatment at your next visit.