Charities
The Capital Area Dental Foundation (CADF) transforms lives in Central Texas with healthy smiles by offering life-changing access to charitable dental care.  They depend entirely on charitable donations to operate their six dental care programs.  Dr Nemec served as co-chair for the 2017 CADF fundraising gala, which has raised nearly $175,000 for charitable dentistry in our area.  Stay tuned for details on the coming golf tournament to support dentistry for the under-served in Austin.
Help Support Charitable Dentistry through Amplify ATX
Are you ready to Amplify CADF?
It's not too early to schedule your tax-deductible donation to the Capital Area Dental Foundation. Amplify Austin is a 24-hour nonprofit fundraising blitz taking place March 2-3, 2017. Click here to schedule your donation or if you are interested in volunteering for our upcoming Amplify event, please contact Rachel Grant at r.grant@capitalareadentalfoundation.org.
Capital Area Dental Foundation Gala
The Hills Dental Spa proudly supports the Capital Area Dental Foundation. CADF transforms lives in Central Texas with healthy smiles by offering life-changing access to charitable dental care. You can help by attending this year's fundraising event, by providing goods or services to be auctioned at the event, or by making a donation here » Saturday, April 16, 2016, Four Seasons Hotel, Austin, TX Cocktail Hour | Dinner & Presentation | Dale Watson & Casino Special performance by the legendary DALE WATSON & HIS LONE STARS! Click here to purchase tickets to this event »
You're Invited!
Join us for an evening of shopping, champagne and chocolates at Consuela – just in time for the holidays! Consuela is offering a 15% discount PLUS 15% of your evening's purchases will benefit the Capital Area Dental Foundation! Friday, December 11, 2015 | 5:00 PM – 7:00 PM 912 Congress Ave. Austin, TX 78701 | www.consuelastyle.com *Purchases may also be made by phone at 512-894-3600*
2015 Golf Classic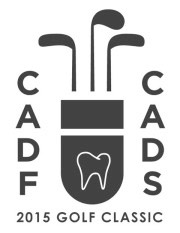 Online registration is now available for the first annual Golf Classic & 19th Hole After-Party
November 20, 2015 at the Avery Ranch Golf Club. Click here to register online.
Not a golfer? No problem. Join us for the 19th-Hole Luncheon and After-Party for only $25 per person.
For more information on sponsorship opportunities, click here.
Want to sneak a peek at the list of our current sponsors? Click here.
All proceeds from the Golf Classic & After-Party benefit the charitable work of the Capital Area Dental Foundation.
Questions? Call Kristen Whaley at 512-992-1217 or email k.whaley@capitalareadentalfoundation.org.
Help Putt An End To Cancers

Did you know, our Concierge, Amie, has been raising money for The Leukemia & Lymphoma Society and in less than 10 weeks she raised more than $50,000! Way to go! You can track her fundraising campaign on FaceBook at https://www.facebook.com/PuttAnEndToCancers and make a donation to do your part at www.PuttAnEndToCancers.com
Capital Area Dental Foundation
A cancer survivor suffering post-radiation tooth loss. A homeless veteran with a painful dental infection. An elderly grandmother who cannot chew her food. These are just a few examples of the people the Capital Area Dental Foundation have helped. For a tax-deductible gift of $1,000 you can now become a Founding Member of the Sustainer's Circle, CADF's new annual giving campaign. You will be joining an exclusive group of philanthropists who passionately support CADF and its charitable mission of expanding access to oral health care for those who need it the most. As a founding member, your generous gift will be recognized in perpetuity on the CADF web site, in our annual report and at the annual Gala. If you donate this month, The Hills Dental Spa will match your donation AND treat you to a free one-hour massage in thanks for your generosity. Help us help Austinites in need of dental care. Visit www.capitalareadentalfoundation.org.
Family Eldercare's annual Fan Drive
Help Austin's area elders and adults with disabilities by donating to Family Eldercare's annual Fan Drive.
As Central Texas' senior population continues to swell at one of the fastest rates in the nation, your support is more critical than ever. Please consider making a donation of a new 20" box fan or a new 12" oscillating fan. 6,000 fans are needed and this month you can drop off your donation to our office and we'll delivery it for you. Plus, we'll give you a GLO teeth whitening pen valued at $25 as a thank you for your donation!
Visit www.summerfandrive.org to learn more about how you can help.
The Smile Story Contest

Are you dreaming of a new smile, or know someone whose life could be changed through a smile makeover? "The Smile Story Contest" offered through the American Academy of Cosmetic Dentistry will give up to five lucky individuals the opportunity to receive life-changing smile makeovers from AACD Member Dentists and Laboratory Technicians in exchange for sharing their smile stories. While The Hills Dental Spa is not providing the treatments and services this year, we see every day how a healthy, beautiful smile can increase a person's self confidence and make them smile more! If you or someone you know could benefit from a smile makeover, submit you smile story and photos to www.yoursmilebecomesyou.com. Stories will be voted on through social media and the entrants with the highest number of votes will be selected as finalists! Winners will be announced in September. See www.aacd.com/contest for more information.
On May 2nd, Dr Nemec helped raise funds for the 12th Annual NFL Alumni Austin Chapter as a player in their Golf Tournament.

The NFL Alumni is a charitable organization composed primarily of former professional football players guided in their volunteer efforts by the motto: Caring for Kids. The NFL Alumni's secondary objective is to help its own by offering support to former pros experiencing financial or medical hardship. For more than 20 years, the NFL Alumni has worked to advance its mission of Caring for Kids by engaging in hands-on community service and working to raise money for youth-oriented charitable causes.
Learn more at: http://www.nflaaustin.org/
Dr. Nemec attended this year's Mack, Jack & McConaughey Friday night Longhorn auction and concert to support and empower children:

ABOUT MJ&M
Empowering Kids
Mack, Jack & McConaughey (MJ&M) is the joint fundraising effort of actor Matthew McConaughey, recording artist Jack Ingram, and Texas coaching legend Mack Brown. MJ&M benefits a handful of non-profit organizations that all reflect MJ&M's goal to empower kids.
MJ&M is a two day event filled with music, golf, fashion, and fun. Last year included a gala night with a performance by Grammy Award-winning artist John Mellencamp. The energetic live auction saw appearances by UT Football alumni such as Vince Young and Colt McCoy as well as "The Rocket" Roger Clemens. Day two consisted of a Celebrity Classic Golf Tournament at Barton Creek Resort, a Fashion Event with Lela Rose at Neiman Marcus, and the once-in-a-lifetime, sold-out Jack Ingram & Friends concert at ACL Live at The Moody Theater.
Community Impact
The inaugural event on April 11-12, 2013 raised nearly $1 million to benefit a handful of organizations that all reflect MJ&M's goal to empower kids. "We could not have been more pleased with the outcome of this year's MJ&M. Friends from across the nation came together to support this amazing effort to help youngsters in our community," said Mack Brown, "all the while enjoying an unforgettable, wonderful time in Austin. We all cannot wait to make an even greater impact in 2014."
Every year, MJ&M will support select organizations that share the principals' goal to empower kids. In 2013, the funds raised through MJ&M supported The Rise School of Austin, just keep livin foundation, HeartGift, CureDuchenne, and Grounded in Music.
Learn more at: http://mackjackmcconaughey.org/
Charity Makeover
This year, The Hills Dental Spa and Dr. Christina Hobson are completing a full-mouth reconstruction case on our Charity Makeover Winner, Steven Powell. Here are his dramatic results:


---
Capital Area Dental Foundation Gala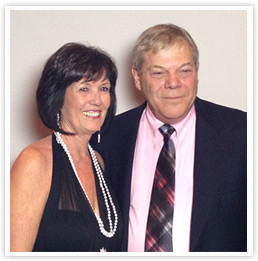 Our staff attended the 2014 Capital Area Dental Foundation Gala in February.
Because oral health is not a luxury, CADF works tirelessly to connect low-income and disabled patients to volunteer dentists in the community.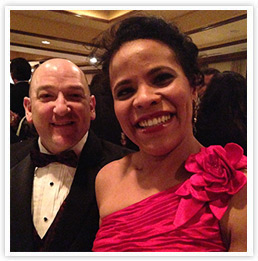 Although the services our dentists provide are clinical, the impact of our charitable work goes far beyond the actual dental treatment provided. With your support, CADF can continue to restore health and function, eliminate pain and give back confidence and hope to the neediest in our community.